Sid and I spent a few days out in the suburbs visiting my family. Early one morning, the two of us hopped in my mom's car and took a little jaunt over to Katherine Legge Park in the town of Hinsdale.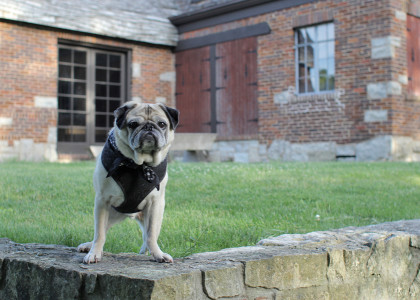 During the early morning and evening hours, large sections of the park available for dogs to run off leash. Just look at all those lovely trees and lush grassy fields!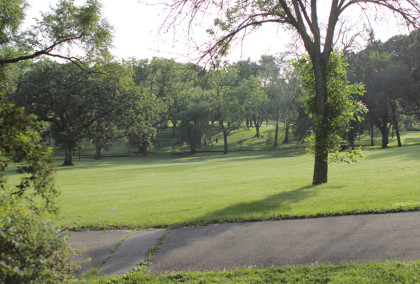 Sid got super excited as soon as his paws hit the ground and he took off exploring the rolling hills.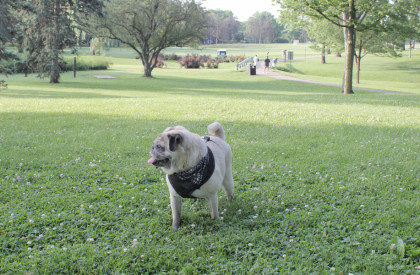 After he romped around for a bit, his eyes caught something really interesting.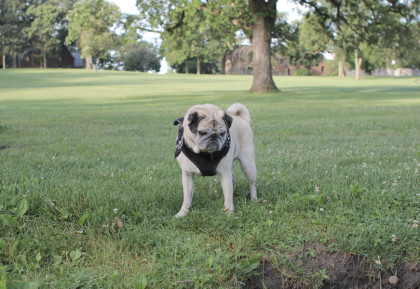 It was the small winding creek that runs through the entire off-leash section of the park.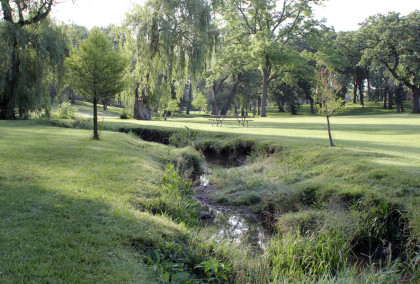 Of course, he had to go in for a closer look. You all are probably aware of his obsession with water!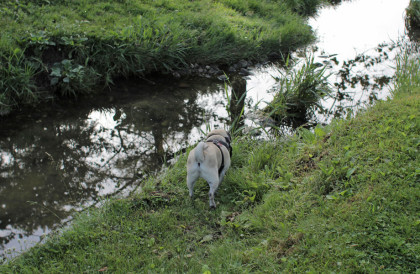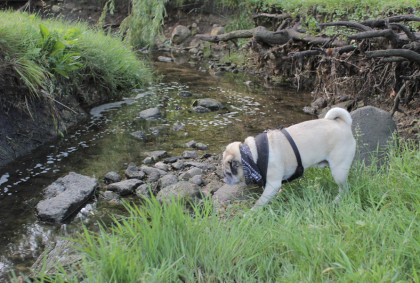 Sid felt like a real "king of the hill" while there! We can't wait to go back again next time we're out visiting the fam!