Good News Squared
We have two news items to bring you up to speed on today – and we're glad to say the news is good. The photo below should give you a clue.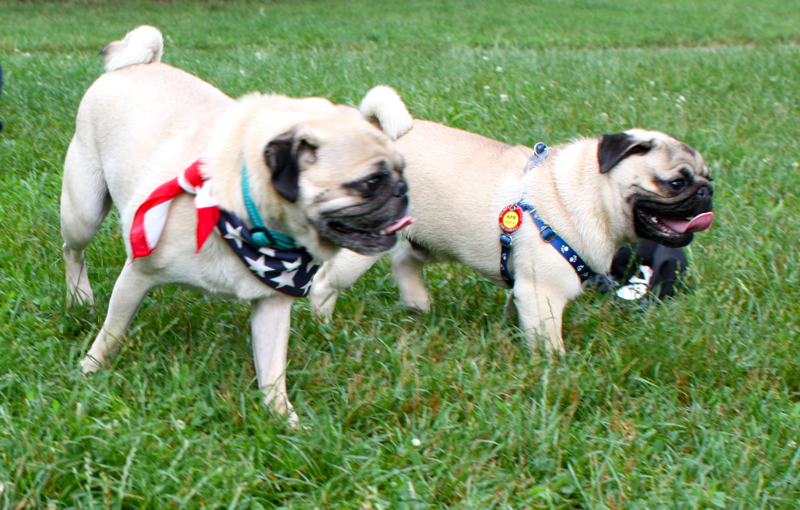 GOOD NEWS #1:
The results of the biopsy on Sid's "mutant toe" came back and it turns out that the small growth is in fact just a viral papilloma as Dr. Quim had originally thought and will go away on its own in a few weeks. That was a relief, especially after we read about Suki's extra toe and the mention of the dreaded "c" word (thank you for the link, Suki – we're so glad everything turned out well for you).
GOOD NEWS #2:
Sid's little pal, Winston, is doing well and is over his bout of pneumonia. Here's a little message from his parents:
Winston surely felt all the good juju out there. He breathed in steamy showers, got lots of rest, and figured out that he didn't mind taking his medicine too much if it came disguised in peanut butter. He coughed a lot while we were on vacation, but that was good, and he is doing great now. Took him to the park for his first off-leash fun in weeks. I think he was happy to be back home, and not being chased around by a crabby, territorial 11-year-old Cairn Terrier who is his dog-in-law.
Thank you again for all the positive thoughts and "good juju" you sent. These sure are two lucky pugs to have so many people caring about them. It was good to see all the pug pack back together again this weekend in Prospect Park!