It's time to reveal the winner of last week's Pug Slope Guessing Game!
We had three very, very smart guesses about why Sid is so excited in this photo: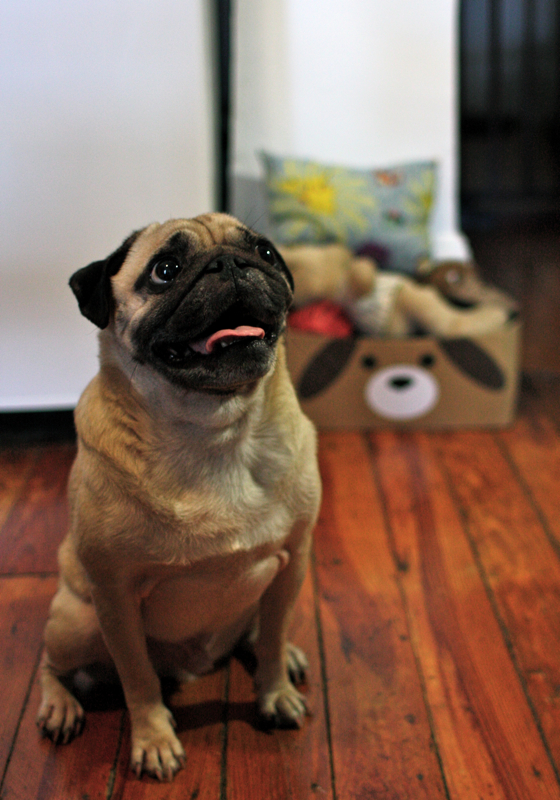 From Noodles:
Hmmmmm, speaking about me here, that look is usually reserved for FOOD.
Love Noodles
From Mochi, Macho, and Marshmallow:
If it were us and your were hold any kind of food, our butts would not be on the floor sitting. So we guess it your squirrel toy.

Mochi, Macho, Marshmallow
And from Mia:
Froggy toy? Oh, and I hope the prize is a visit!
So, what was Sid so excited about in that photo?