Double Trouble
I'm not sure how exactly, but this happened today: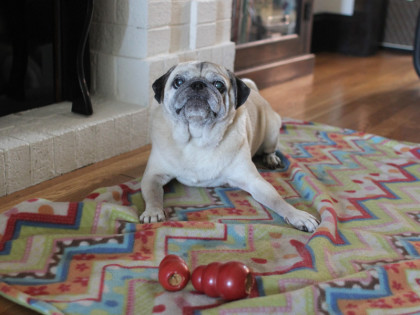 No, you aren't seeing double, there really are TWO KONGS pictured. And both are there solely for the snacking pleasure of just one Siddhartha Lamont.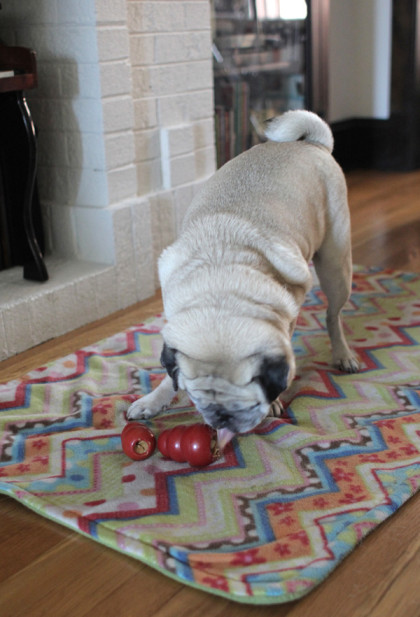 Sid just kept repeating "The numbers check out" and "I did the math" while frantically slurping out peanut butter from Kong #1 as his eyes maintained steady watch of Kong #2.