Since this upcoming weekend is a holiday weekend, and the official start of summer, Sid has planned a luau for us.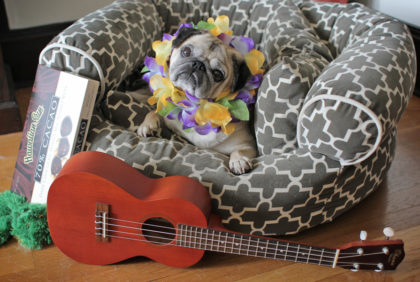 He's been practicing some songs on the ukulele and even got me a box of chocolate-covered macadamia nuts! I know, I am in disbelief myself.
We'll be relaxing and enjoying some (hopefully) warm and sunny weather and perhaps a few tropical drinks! Hope you all get to do the same!