Um, summer? Is that you?
AHOY THERE!
Man, this past week just flew by. I blame it on the rain the AWESOME weather we've been having here in the lovely Pug Slope neighborhood on Planet Cool Sid.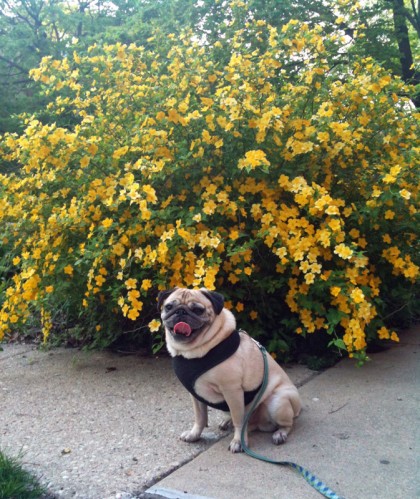 I know I'm like allergic to all this nature and blooming stuff, but the flowers are actually so bright and colorful that it's almost worth the extra itchiness. I was a bit bummed to find out that the flowers don't taste as good as they look.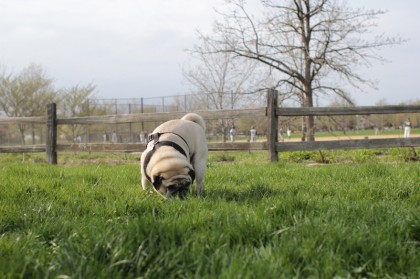 There's also all these delectable new smells. My nose has been working overtime.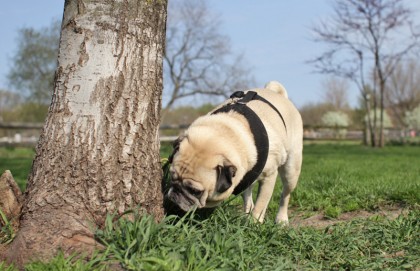 There are tons of new dogs out at the park that I've never seen or sniffed before…including MORE PUGS!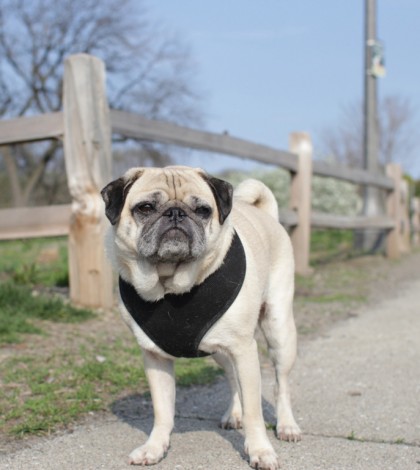 Yep. I'm ready for summer. Get me to a pool.
Tags: Sid, Summer, Winnemac Park