VeggOut!
Hiya Pug Slopers!
Sid here with you today to close out the week. Thank you so much for all the Birthday wishes! I hope every one of you was able to celebrate with me and have a baby carrot.
And SPEAKING OF BABY CARROTS, I've got a story for you.
So just the other day I got up to get a drink a water and when I came back to my bed, there was a package sitting there with my name on it!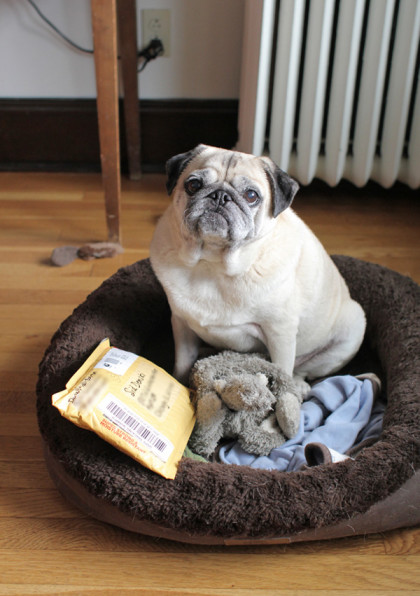 It came all the way from the home of Donald and Daisy! I couldn't contain my excitement so I started ripping open the package.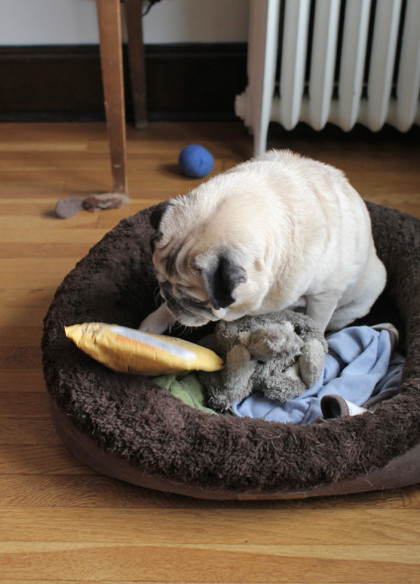 I could not believe what was inside. It sounded like this toy was designed specifically for me!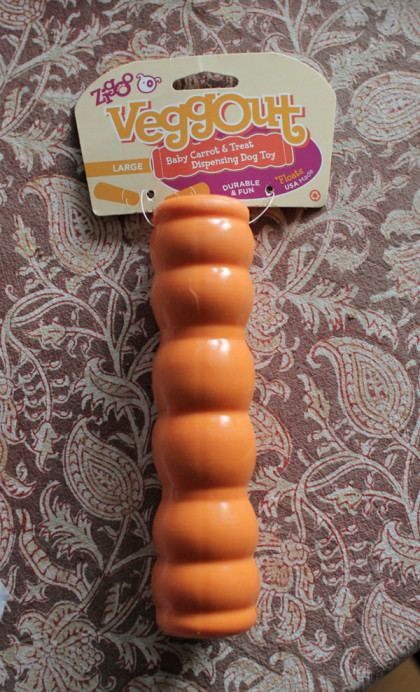 I asked my personal chef (a.k.a. Dad) to fill it up ASAP with some b.c.'s and seal it off with some peanut butter!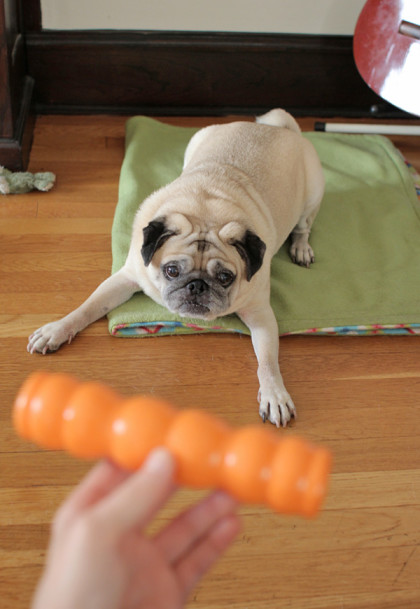 You can probably guess what happened next…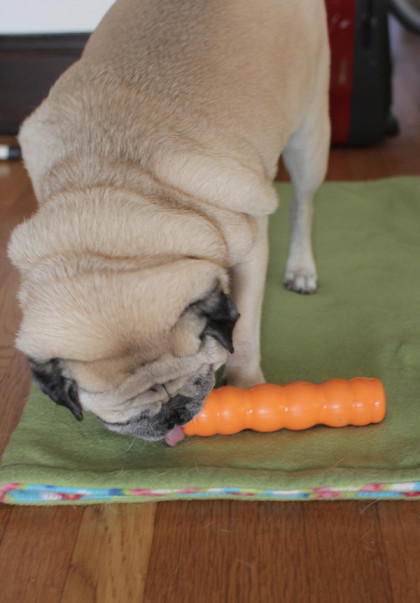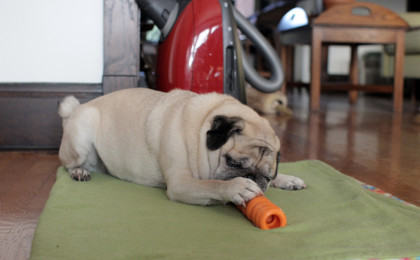 Thank you so much Donald and Daisy, and their parents, Tim and Christy! What a thoughtful Birthday present. I love it!
Tags: Birthday, carrots, Daisy, Donald, mayhem, pug love, Sid, spoiled