A Nip in the Air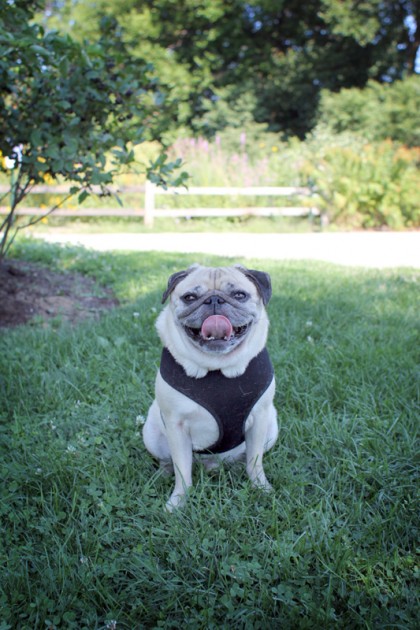 Hi Pug Slopers!
I hope you liked my PUGWATCH video. I have to admit it was fun to make because I loved splashing in the waves of Lake Michigan. The chilly water definitely did a good job of keeping me cool.
Speaking of chilly, it's like almost FREEZING outside today. What the pug?! We had the A/C running non-stop at P.S.H.Q. earlier this week and today I wished I had a jacket on for my morning walk because it was so brisk outside. I guess the seasons are starting to change.
I'm hoping to have at least one more good summer adventure so I'm packing my travel bag and heading to Wisconsin again. I hope the weather won't be too cold for a refreshing dip in good ol' Delmonte Lake!
Have a great weekend, everyone!
Tags: road trips, Sid