Turkey Run Adventure (Part I)
As I mentioned a week or so ago, Sid's 10th Birthday fell on a weekend and I wanted to do something special with him to celebrate this momentous milestone. I rented a car, popped Sid into his carrier, loaded up our gear into the trunk, and cranked up some tunes as we peeled out of our alley and hit the highway.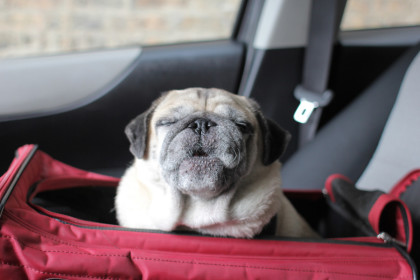 "WOO HOO! ROAD TRIP!"
We set our course for Turkey Run State Park in Indiana. Even though he can't read a map, Sid is still the best co-pilot ever.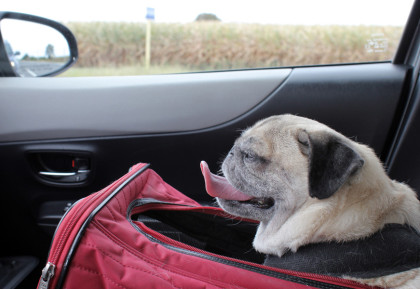 My family has been coming to Turkey Run for many years, but this was Sid's first time there. The Turkey Run Inn, where we usually stay, doesn't allow dogs so we opted for a camping cabin at Up the Creek which is right up the road from the park. It was definitely on the rustic side but certainly a step up from a tent.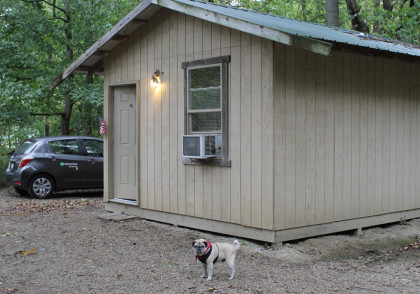 After we dropped off our gear at the cabin, we strolled over to the Inn to meet up with my parents who were joining us for the weekend.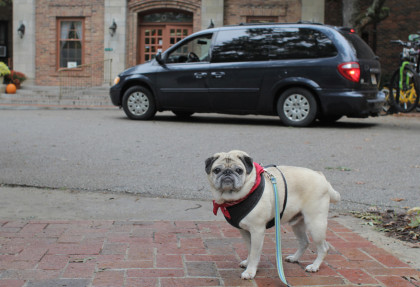 Time to hit the trails! Turkey Run has the best trails (including the infamous "Trail 3"). The more rugged trails can get pretty challenging though they often end up being the most fun (or you end up soaked in water and lose a shoe in a mud pit – which has happened to us before!). Since this was Sid's first time doing this sort of thing, we kept it simple the first day and began with one of the less-intense trails.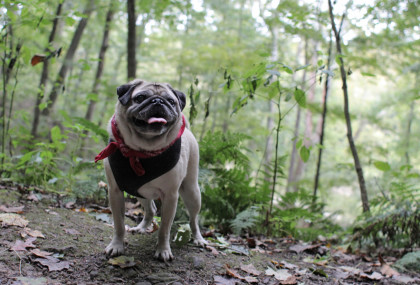 Even though the trail we were on wasn't classified as "rugged", there were still some challenging obstacles. Sid was very proud of himself for conquering this pile of boulders.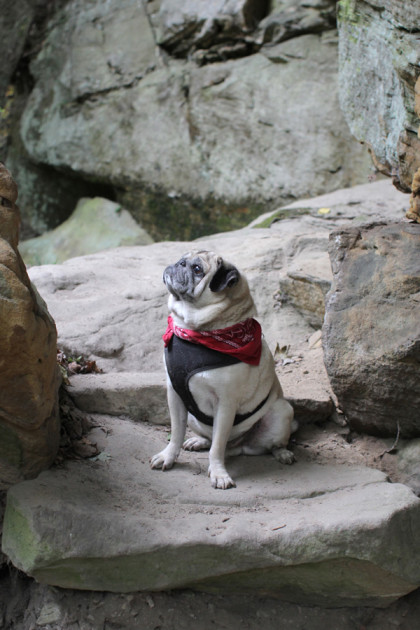 We took a little break near a small lake that looked especially mysterious due to the lighting and the cool moist air that made everything misty.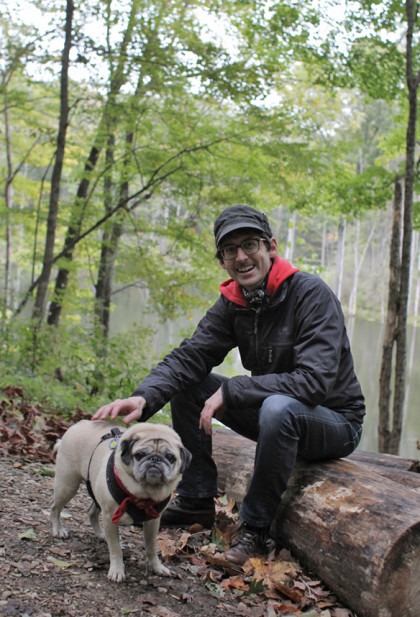 Sid was a little hiking machine! Look at him go!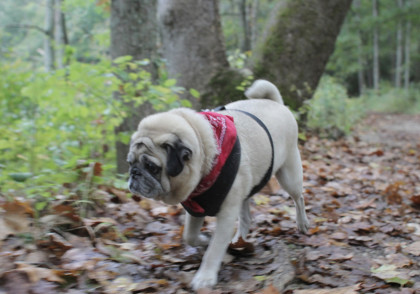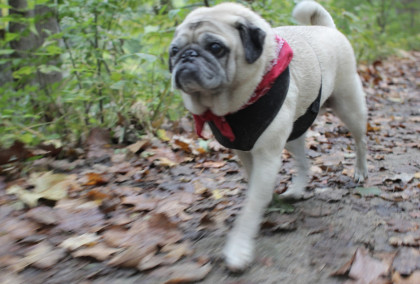 We took another break at one of the covered bridges. There are tons of covered bridges all over the county and they have a festival every year devoted to all the covered bridges. Sid said he'd prefer a baby carrot festival.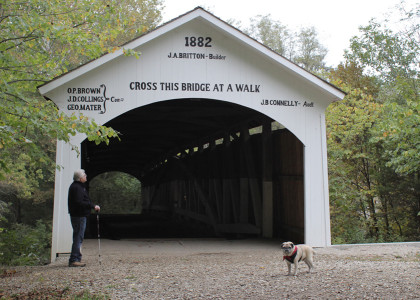 And then some more hiking!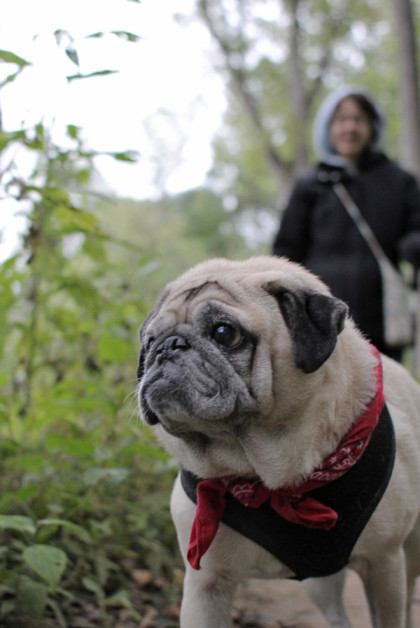 We ended our trek at the suspension bridge and Sid took a little dip in Sugar Creek to cool off (and to single-handedly ensure none of the pebbles beneath the water were treats in disguise).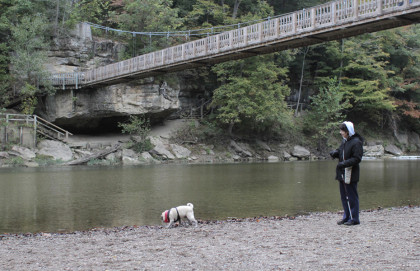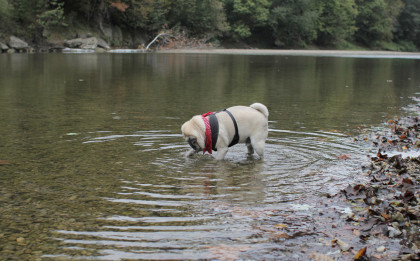 After our hiking, we had some dinner back at the cabin and tried to start a fire in the firepit next to our cabin. Unfortunately my camping skills weren't quite up to snuff and the campfire was a bust. Instead, we just chilled out in our cabin, listened to some music, and ate some snacks. Once it got really dark, we hit the hay to rest up for our next day!
To be continued in Part II…
Tags: adventure, Birthday, camping, hiking, nature, Sid, Turkey Run