THE PERFECT STORM
OMG EVERYBODY THIS HURRICANE SANDY THING IS CRA-CRA-CRAZY!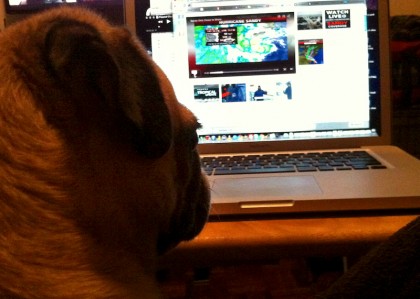 I've been doing a lot of Googling, and apparently a hurricane is a gigantic storm with really strong winds and it has an eye or something.  Like this: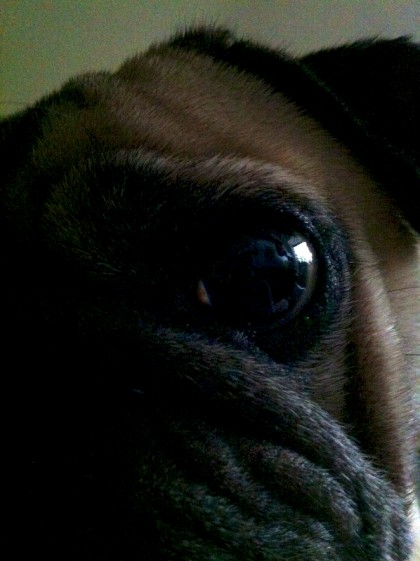 Mom says I shouldn't worry because we're totally prepared and there's all sorts of extra food in the house and a gazillion baby carrots in the fridge (I've yet to see any!) and my safe crate is all set up, and the bathtub is full of water, and we have five flashlights even though we only have two hands to hold them, but I'm still feeling a little like this: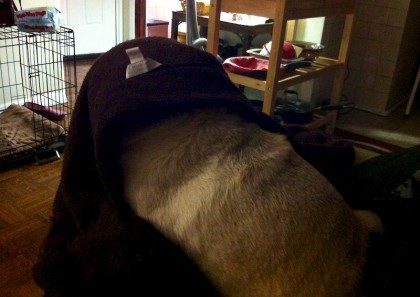 I bet if I had a peanut-butter Kong bone I'd totally be feeling less panicky right now.  Hint hint.
Good luck to everybody who's in Sandy's path! Stay safe and stay dry!