Waitin' For a Train
Sorry we've been absent for a bit. Sid and I have been travelling back and forth between the city and the suburbs this past week for some activities with the family and haven't spent much time online.
We have, however, spent a decent amount of time in transit or waiting for trains, which Sid doesn't mind at all since he gets a the steady flow of treats while he's in his travel bag.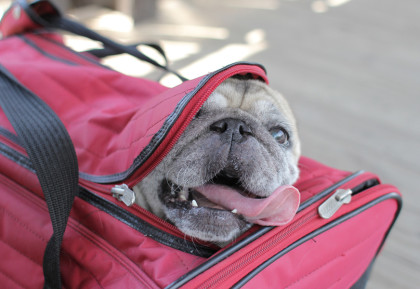 Now put that tongue away so I can zip you up, dude – the train's arriving!
Tags: Metra, Sid, tongue, travel, travel bag