Winnemac Park Pug Pack
Over the winter, I noticed a severe shortage in the number of pugs in our neighborhood. There were a lot of dogs that came to the park regularly but Sid was always the lone pug.
Well, that all changed once the weather started getting warmer.
Pugs have been heading to the park in droves and Sid has been making some local pug friends. For those that have trouble telling all the curly tails apart – including me – Sid is the one in the black harness.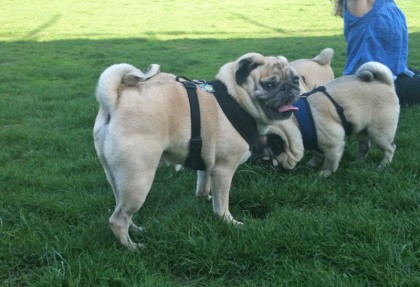 A bunch of the local pugs are actually pairs – I guess you can't have too much of a good thing!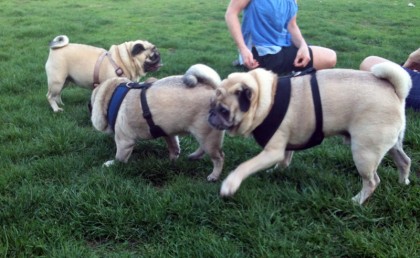 I wish I had gotten  a photo of each pug individually but they were all constantly in motion. Also, whenever pugs get in groups, they all seem to want to have their butts facing the camera (I guess they think it's hilarious – sorta like their version of a photo-bomb).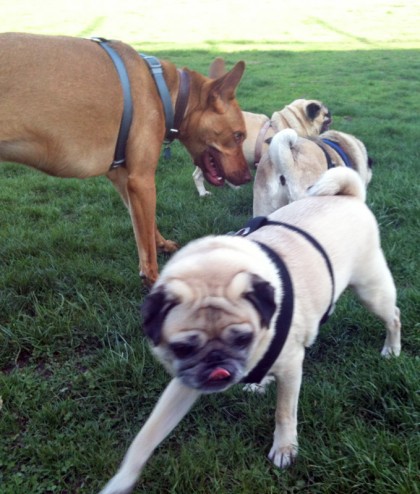 Let's see if I can remember all the names of the neighborhood pugs that we've met so far (with a little help from the note I keep in my phone…shhh don't tell anyone my secret):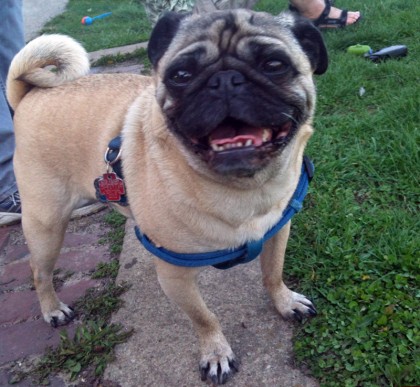 Charles (pictured above)
Spencer & Armani
Gigi
Buddy & Sandy
Murray & Leo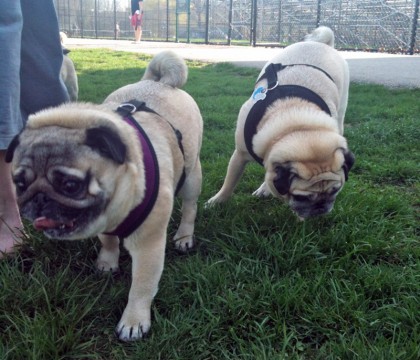 Sid (on the right) and Leo (or is that Murray?)
Hopefully we'll run into all of them again soon!
Tags: pug love, Sid, Winnemac Park