De-skunked
Hi there everyone! Sid reporting today.
Don't worry folks, I didn't actually get sprayed by a skunk; I just smelled like I had been sprayed. Directly and repeatedly. I guess weeks of skipping my usual scrub-down had left me with that dreaded "wet dog" smell, even when I was completely dry. In my experience, you are more likely to be showered with treats and belly rubs when you are fluffy and smell like coconuts than when you look greasy and smell like an old sock. My dad and I both agreed it was time for a bath.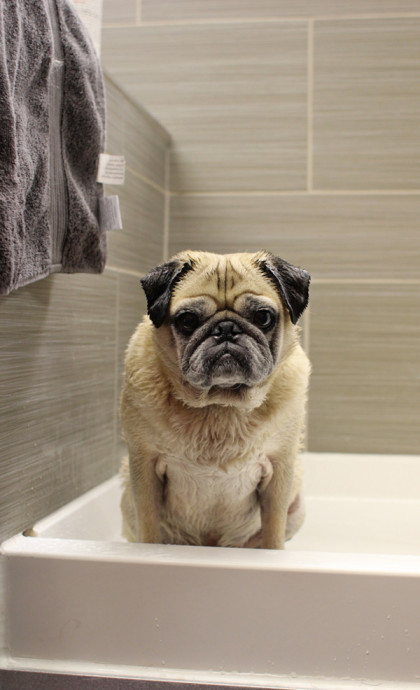 As you can see, I'm usually not very pleased when I first get put in the tub. But once the warm water starts flowing and the suds start bubbling up, I get very relaxed. I might even start purring. But my energy starts to get a boost during rinse-off, and once the towel comes out I'm a full-blown maniac. My legs operate independently and at different speeds. I think it might have something to do with that fact that after I'm dried off I get bombarded with treats (My dad just said "Well, DUH!").