Finally…Some Snow!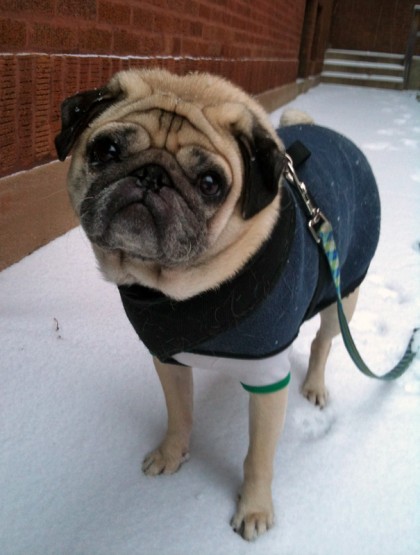 Aside from a little dusting back in December, we haven't had any proper snow here in Chicago. Sid's first experience with snow was back in 2010 when Brooklyn was hit with an impressive BLIZZARD the day after Christmas. In case you missed Sid's adventures waddling through the mountains of snow in his rubber footies, it's been well-documented.
Last winter was a bit of dud snow-wise due to the unusually warm temps.
So it was nice today when we woke up and saw a decent layer of the fluffy white stuff coating the neighborhood.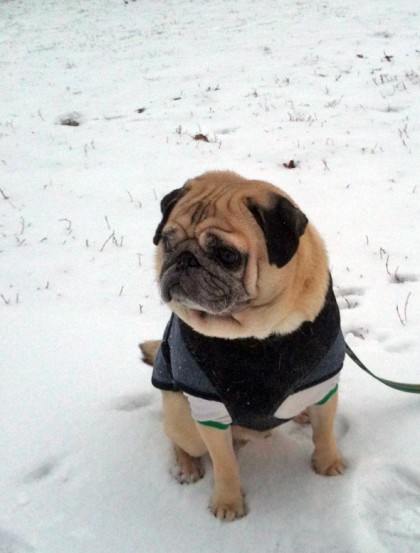 Check out those tiny pug feet.
Sid enjoyed his walk through Winnemac Park, though the coating of snow seemed to make it more difficult for him to find the EXACT RIGHT SPOT to do his business. After some extended circling, fly-bys, and obsessive sniffing, he did eventually find the prime location.
I'm hoping we get even more snow – it's the one thing that makes the winter tolerable!
Tags: Sid, snow, Winnemac Park