July Flashback
We hope everyone is staying warm. I considered renting a car and just driving south but it's frigid all the way to Florida. Seems like our friends on the West Coast are the only ones that can go outside with just one layer of pants. Sid and I are faring pretty well – although that sometimes entails us wearing jackets and scarves INDOORS.
I was flipping through some old photos from the adventures we had this past summer: Running around at Winnemac Park, swimming in Lake Michigan at the Foster Ave. Dog Beach, and taking walks that lasted more than 6 minutes.
Here's a pic of Sid enjoying the nice summer weather at Winnemac Park with one of his favorite plush potatoes.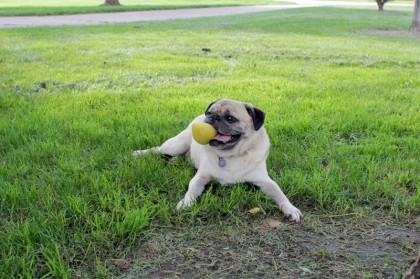 Think warm thoughts and have a great weekend!
Tags: flashback, potatoes, Sid, Winnemac Park