Greetings and salutations to all you wonderful Pug Slopers out there!
This is Sid here with you today and I wanted to tell you all about a new member of my gang.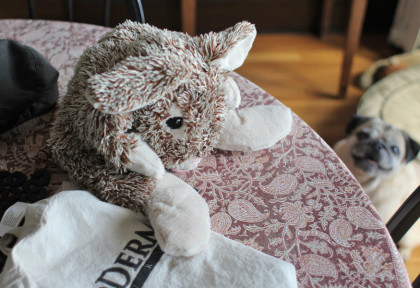 As soon as I set my bulging pug eyes on his magnificent long ears and puffy white tail, I couldn't resist inviting him to play. Get over here, Rabbit!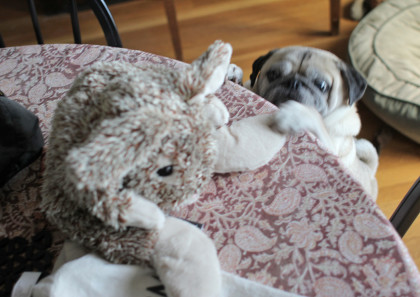 We had a wondeful time playing chase and tag and basically all the games that rabbits like.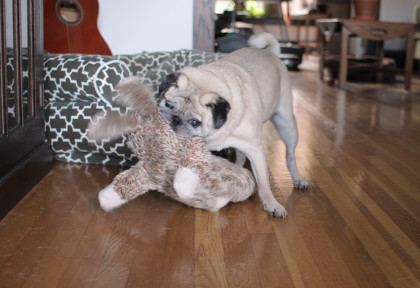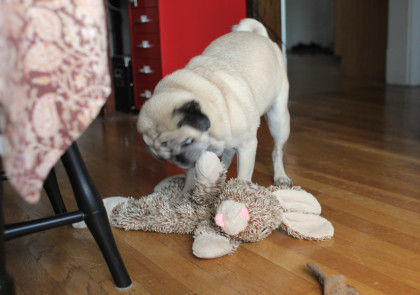 We ended the day with a relaxing cuddle and talked about our mutual love of baby carrots.