Hey everyone! I'm sorry that Sid and I haven't posted much this month. November just flew by!
We hope you all had a wonderful Thanksgiving and got stuffed on good food last weekend. Sid and I took a trip out to the suburbs to hang with my family during the long weekend.
As would be expected, Sid was a huge help in the kitchen. He made sure the floor stayed immaculately clean!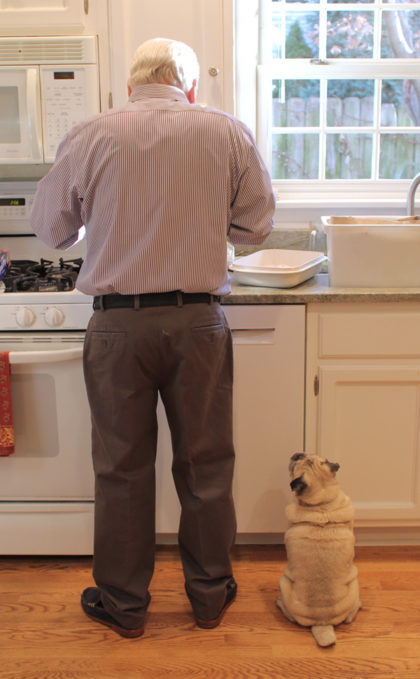 We took a nice walk in the forest preserve with my mom and her newly-adopted Havenese, Peaches!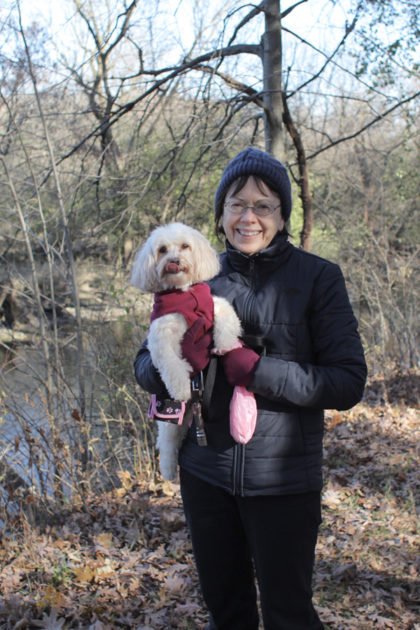 Unfortunately, I didn't manage to get a good picture of Sid and Peaches together, but they teamed up to make sure every square inch of the forest was thoroughly sniffed.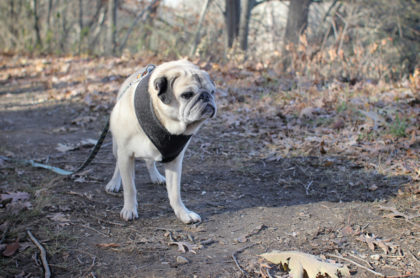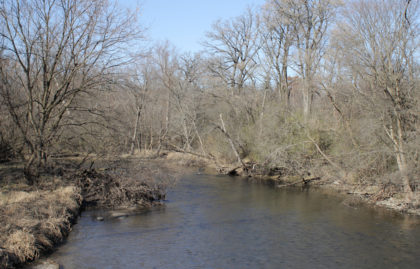 We also got to spend some time with my two nieces. They are huge fans of Sid and the feeling appeared to be mutual.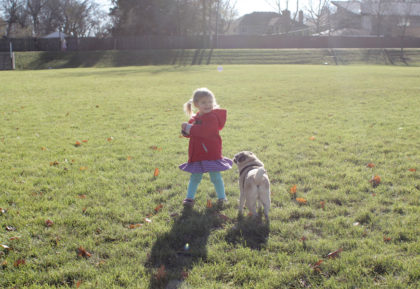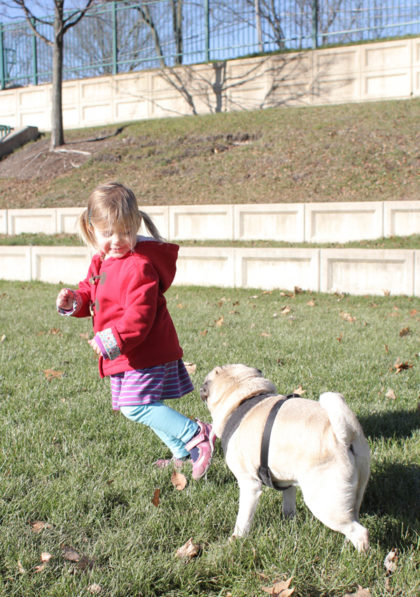 He doesn't roll over for a belly rub for just anybody!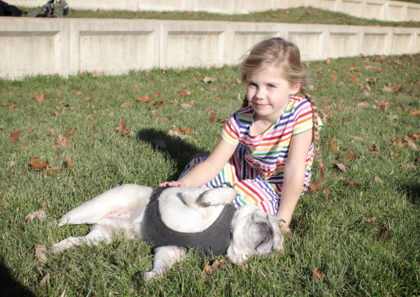 We had a relaxing time escaping the city for a bit and spending time with family and eating some tasty food. Hope your Thanksgiving was the same!