House Guest
Today is an exciting day at Pug Slope headquarters. Our pug count has doubled.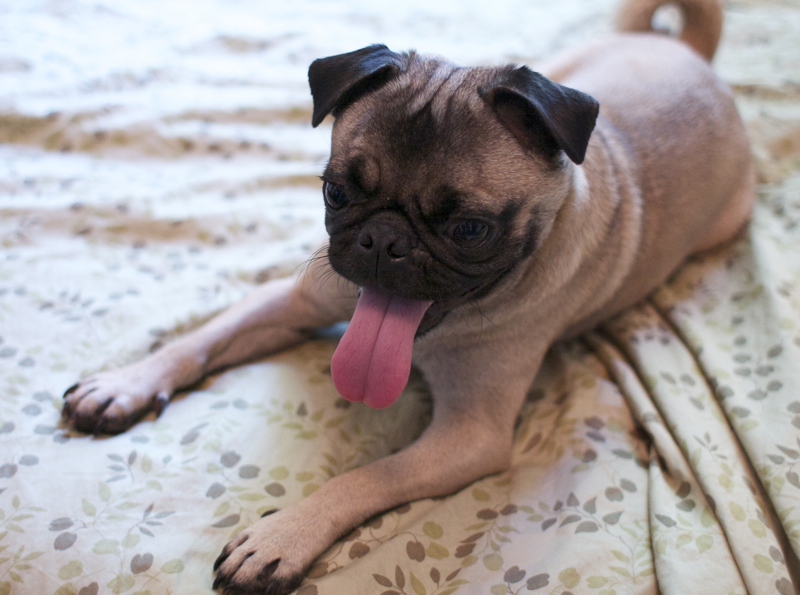 Timothy Buttons, Sid's girlfriend, is spending the night. Yeah, I know this is a little controversial considering they've only been on one official date, but they have also hung out on numerous occasions at Prospect Park off-leash hours and who are we to stand in the way of love, right?
Timothy is a much younger pug than Sid, though, and he's been having a hard time keeping up with her. His usual laid-back morning rest time has been replaced by hi-velocity madcap chase after hi-velocity madcap chase. This was his expression about 10 minutes into their 4th chase: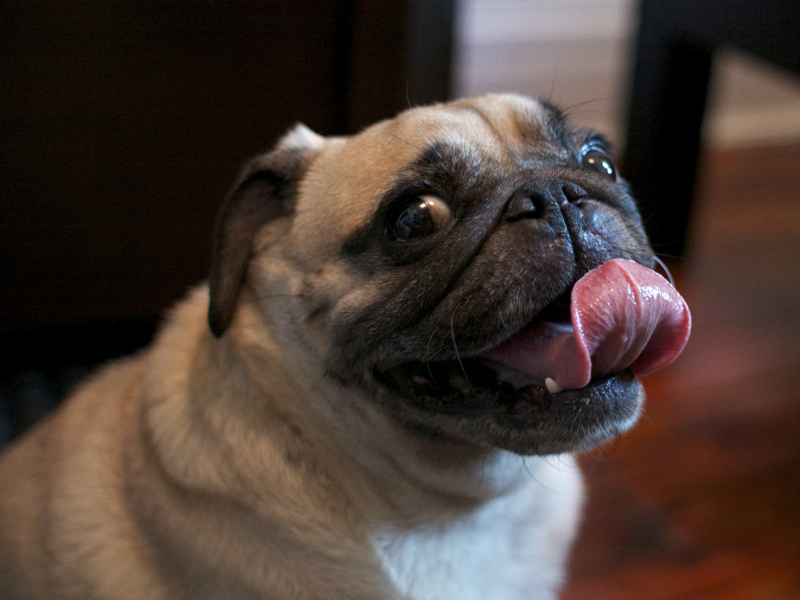 It's been near-impossible to get any of our actual work work done today due to the compulsive need to grab our phones/cameras in order to document the hilarity that is ensuing around us.
More to follow…
Tags: mayhem, mischief, Sid, Timothy Buttons