Prospect Park Pug Pile-Up
This Sunday we had a great time at the off-leash hours in Prospect Park. Many of Sid's pug friends were also in attendance, including his buddy, Eddie.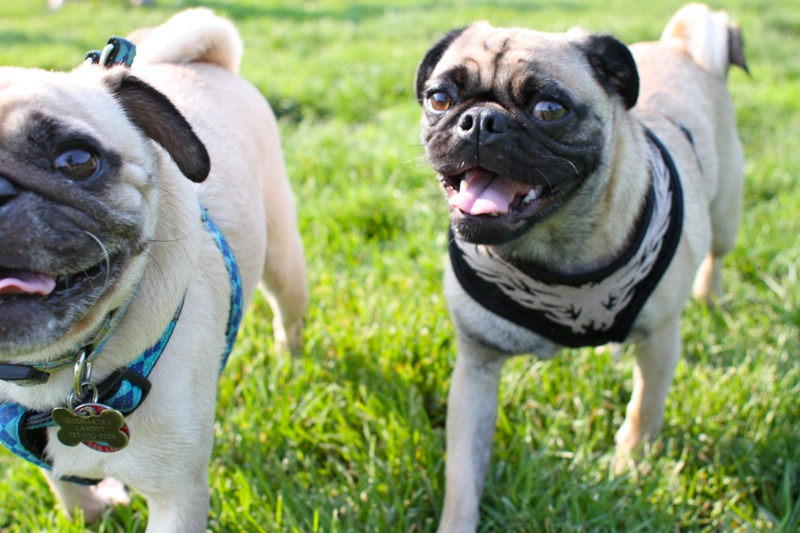 However the real party was just getting started.
As we, Eddie, and his parents were on our way out of the park, in strolled a familiar face: Winston!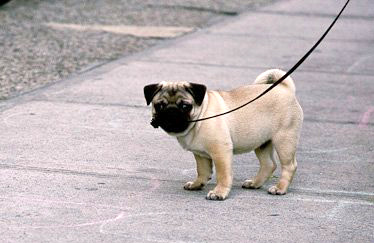 Sid pulled Winston aside and attempted to impart the ancient ways of treat acquisition, while Eddie explained the best technique for face licking.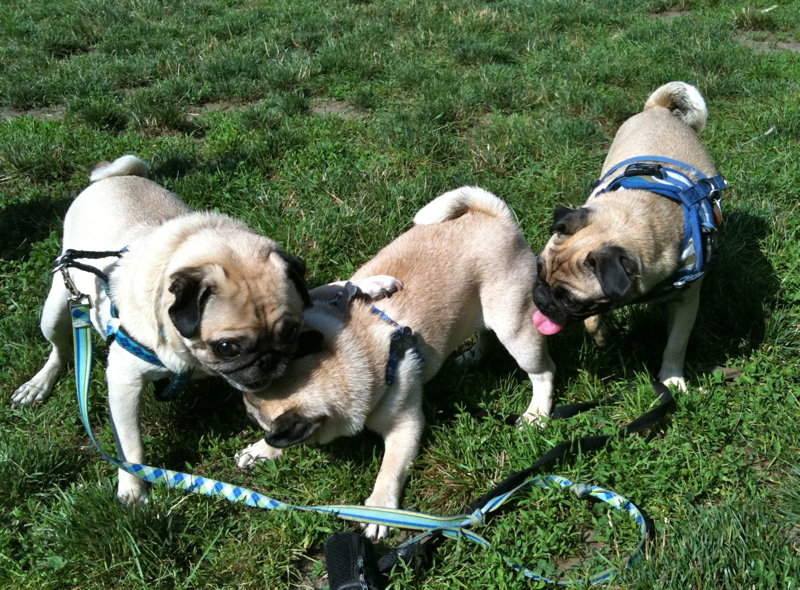 Almost immediately, in walked another pug friend, Cosmo!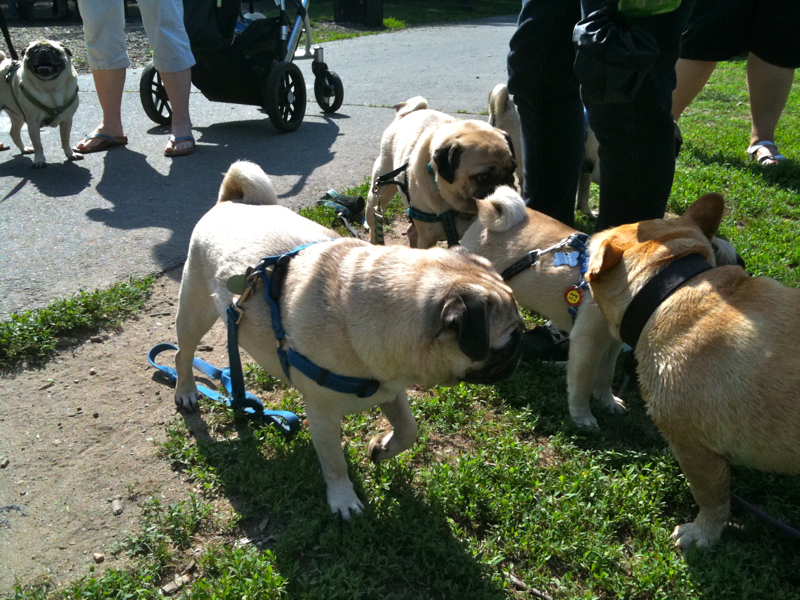 Cosmo started running and everyone else joined in the chase. At this point, it was starting to become difficult to tell everyone apart as they all had on blue harnesses (I think we ended up bringing the right pug home with us).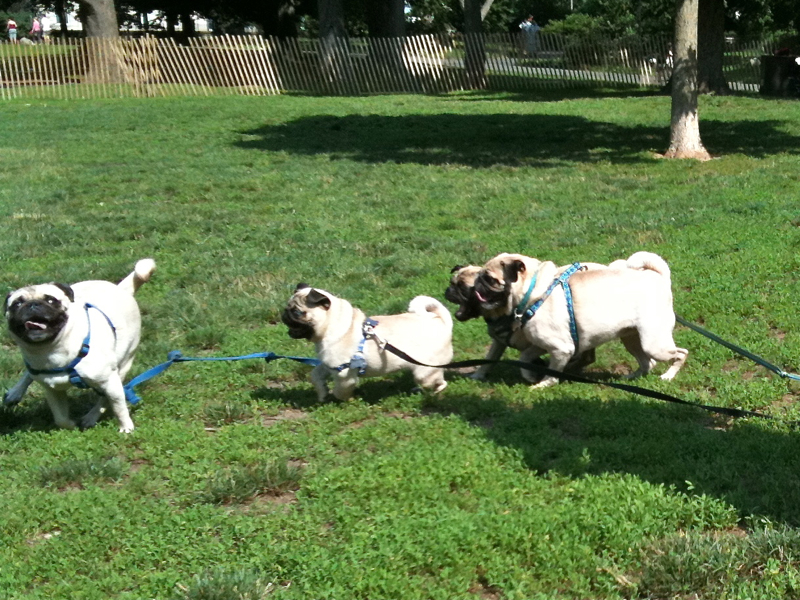 Of course, Winston ended up being the center of attention.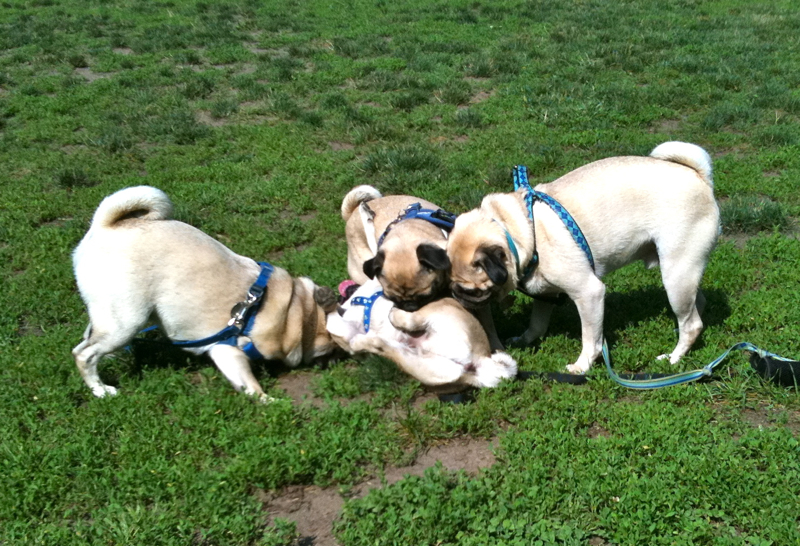 We can't wait for next weekend!!!