When we first told Sid we were going to stop putting our food scraps into the garbage can, he got really excited. This didn't last long, though, as we explained further that we meant that we were going to be composting our food scraps (not dumping them into his food bowl as he had hoped).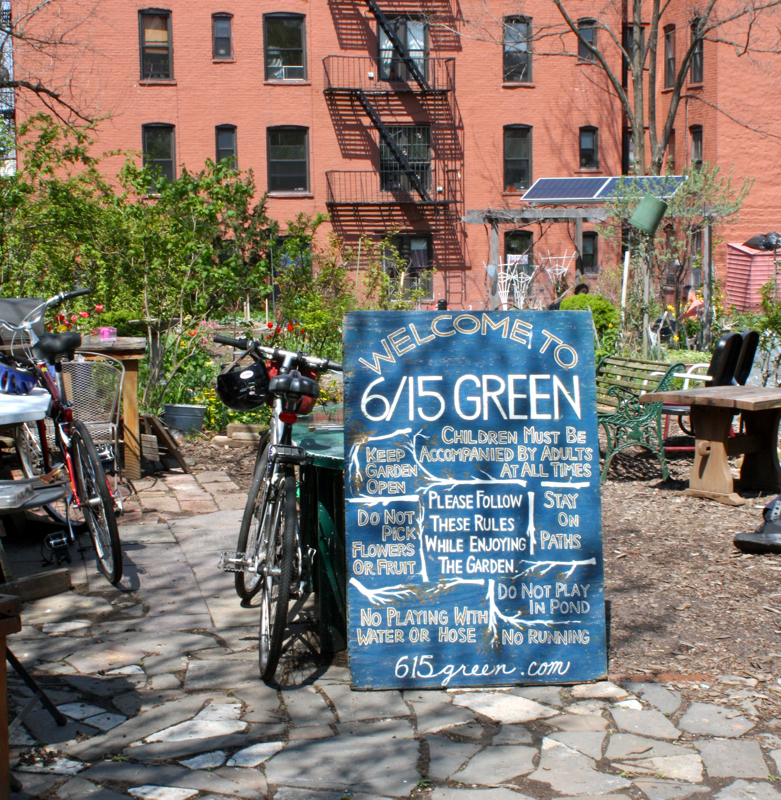 There's a quaint community garden on the south side of Park Slope called the 6/15 Green. The name is actually just the intersection where it's located – 6th Ave and 15th Street. I have been dropping off our compostables here for the last few months during their open hours, but I recently became a full-fledged "Compost Member". This is helpful because it means I now have keys so I can drop off the compost whenever I want in exchange for serving for some of the garden's open hours and doing one compost turning. They also have a "Garden Member" option if you eventually want to garden in one of the plots. The best way to find out more about joining the garden is to attend one of the monthly meetings.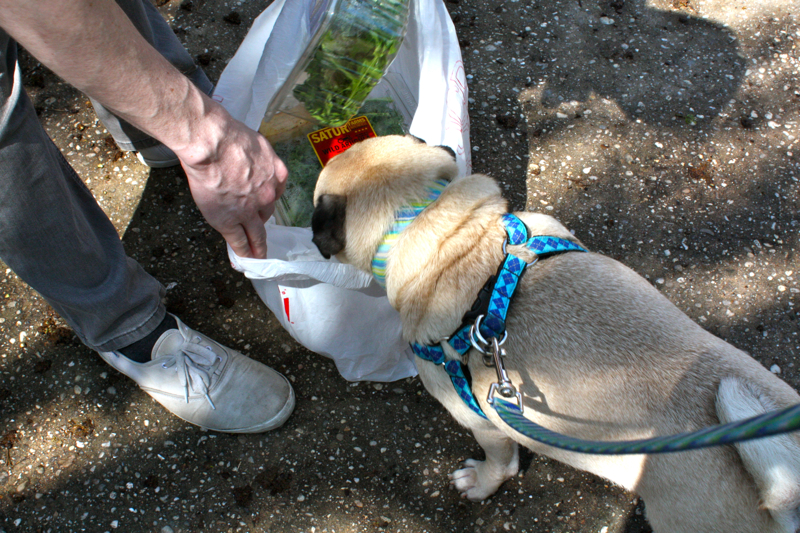 This was Sid's first time to the garden and he wanted to say one last goodbye to those oh so delicious chunks of rotting veggies.
He also enjoyed the smell of the compost, though we didn't want to let him get too close for fear that we might never be able to pry him away from the bins. Also, while dogs can hang out in the front sitting area of the garden they aren't allowed on-foot in the main section & compost areas. (I think Sid may start a petition to change that rule. 😀 )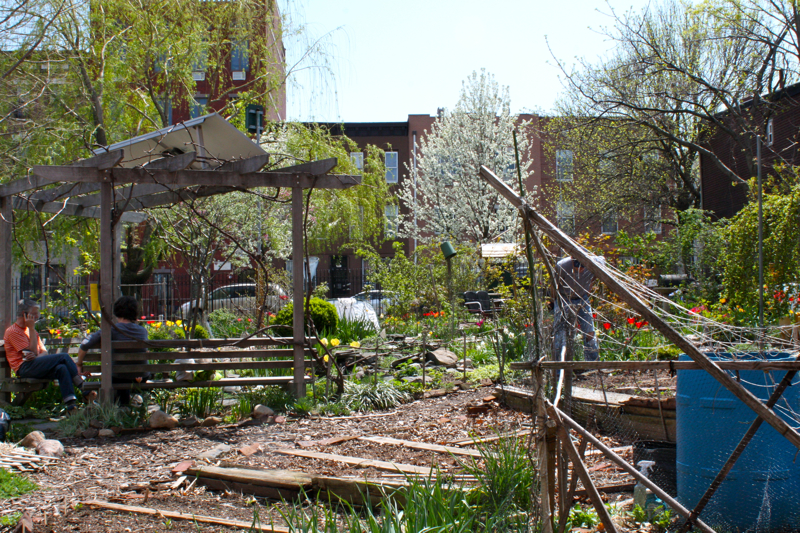 Besides the composting area, the garden is also just a very relaxing place to hang out. When the gates are open, anyone can stop in, so if you're in the neighborhood, stop on by.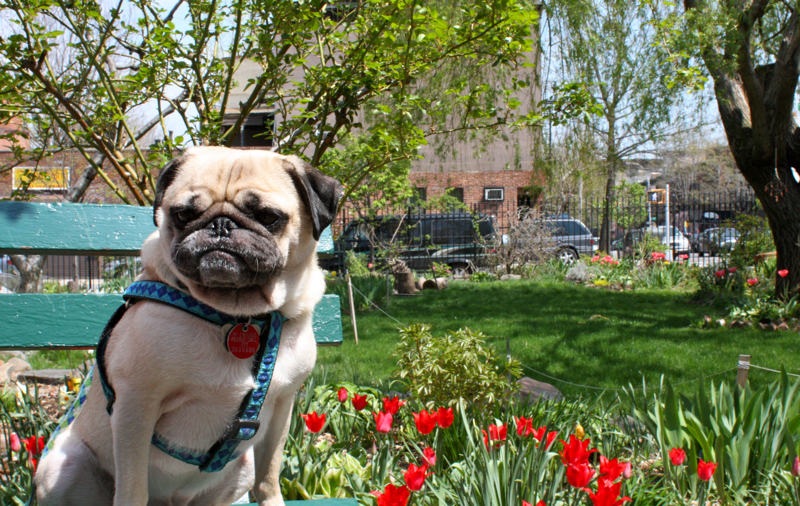 This is a good time of year to go as the gardeners are all busy working on their plots, flowers are blooming everywhere, and lots of plants / veggies are starting to fill in. The garden also hosts different community events throughout the year. The Spring Festival is Saturday, May 7th, and there will be live music, activities, and lots of plants for sale.