Pugs and the Art of War
A haiku, by Sid: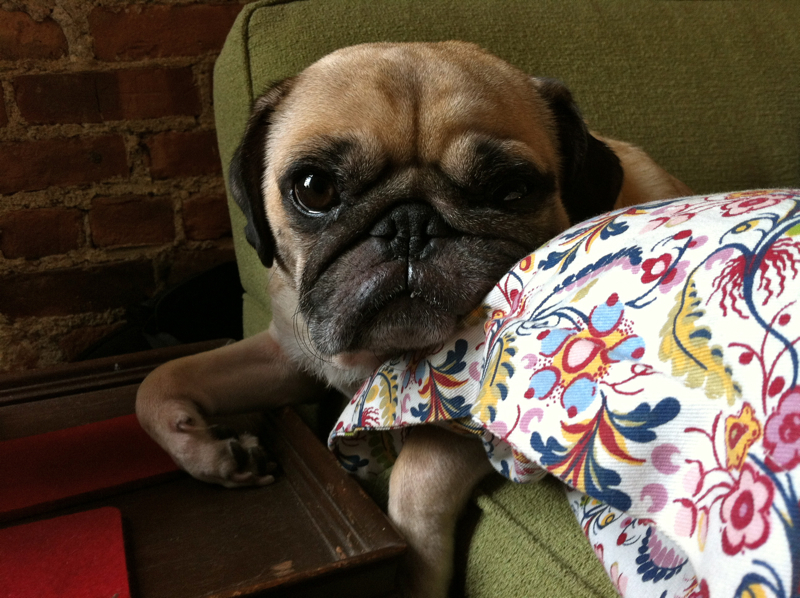 Revolt is imminent.
"Come sleep in the big bed, Sid"
Well played, Fun Aunt Liv.
*****
Many thanks to Olivia for spending the weekend with Sid!  Everyone survived, no weird edibles or inedibles were ingested, and Brian and I only suffered minor separation anxiety thanks to Olivia's frequent (and funny) text messages!  (Apparently Sid had a very… gassy…weekend – we'll leave it at that)  Hooray!!
Tags: Fun Aunt Liv, haiku, mischief, Sid