Staycation
While I was away this past weekend, Sid got to enjoy a staycation at home with his special guests / pug caretakers extraordinaire, Aunt Anna and Uncle Andrew. The overall report was generally good and although A & A had to deal with Sid's mopey/stubborn side, they also got to experience his sweet/cuddly side.
Here's a few photos that Aunt Anna took during her weekend at PugSlope HQ: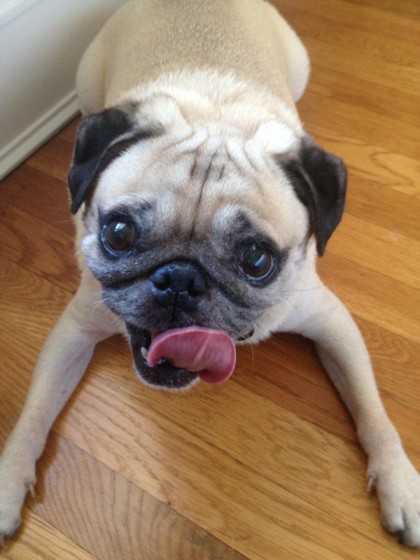 Look how low I'll go for a baby carrot!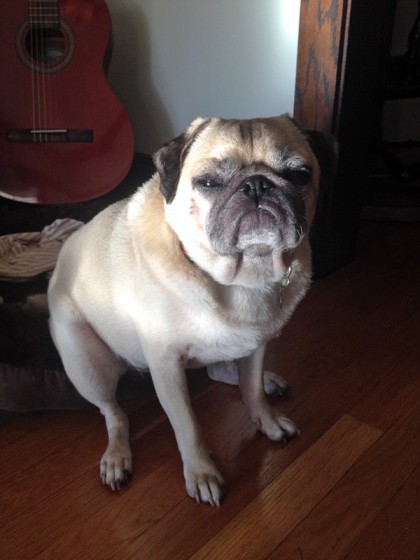 Mr. Grumpy-face McGee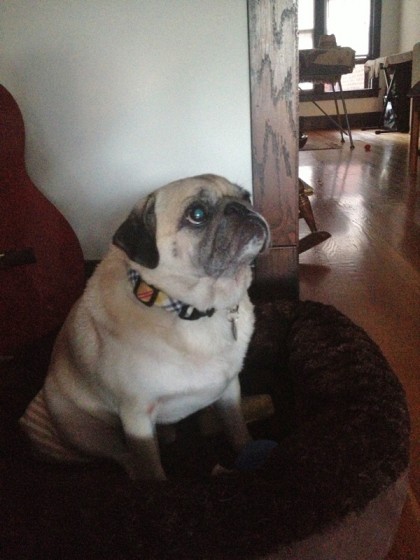 LOOK AT HOW PATIENTLY I'M SITTING HERE! NOW MAKE WITH THE BABY CARROTS!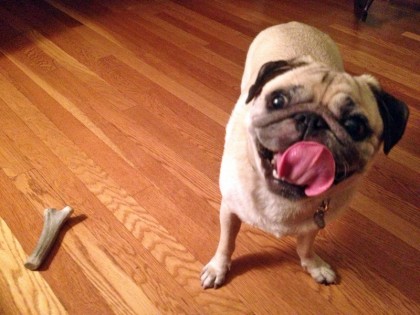 Oh, that? It's just my SUPER AWESOMELY DELICIOUS CHEW-CHEW-CHEWABLE DEER ANTLER, that's all.
Thank you to A & A for taking such great care of my loveable, difficult, cuddly, hilarious, grouchy little dude.
Tags: Aunt Anna, Sid, special guests, staycation, Uncle Andrew