Signs of Spring
Hi, my wonderful friends!
The other day I was out for a stroll though a little neighborhood park in Andersonville that I frequently enjoy when I came across a very welcome sign of Spring.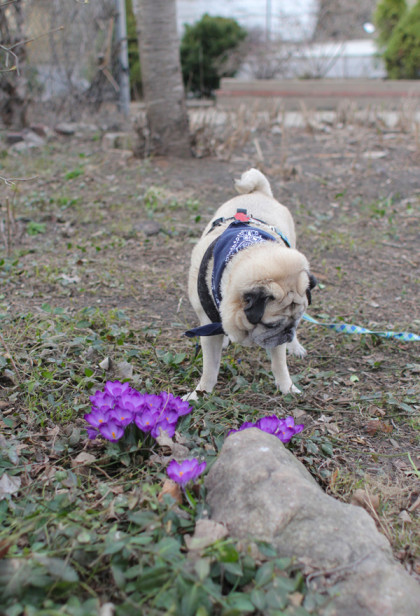 My dad told me the bright brilliant flowers were crocuses, and they are usually the second sign of Spring's approach (the first being the Robins, and they've already been back for a couple weeks now).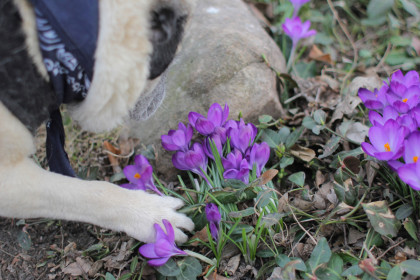 I got up really close to the flowers to smell them and then all of a sudden one was in mouth and I was chewing it.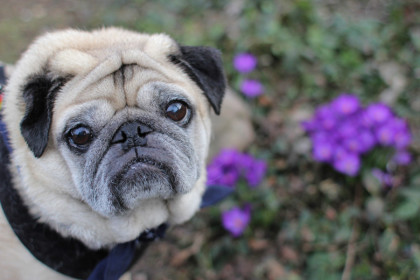 What did you expect? You can't fight your instincts, right?
Mmmmmmm. Spring.