Closure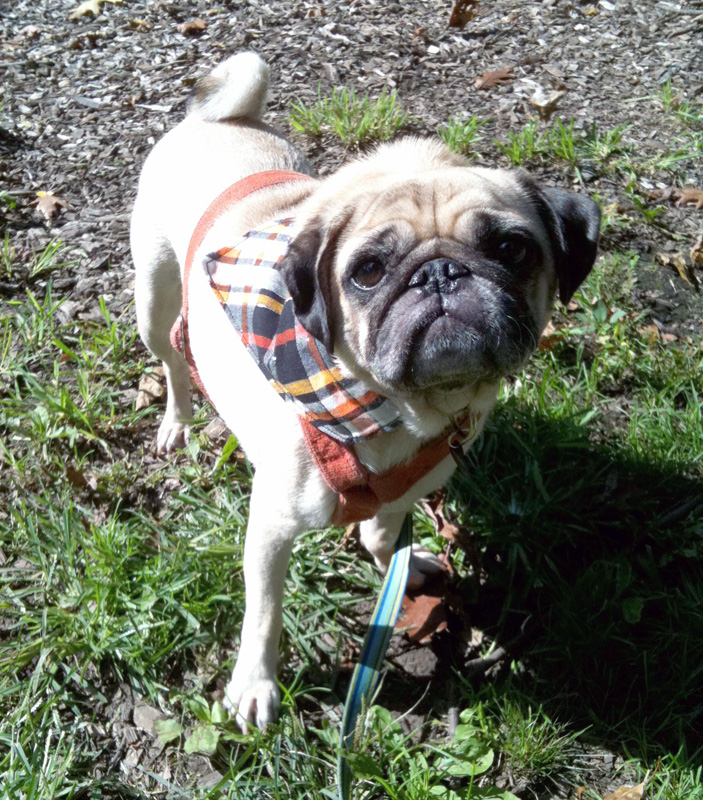 I know we've left you all with some open-ended stories over the past couple weeks, so I just wanted to give everyone some closure with today's post.
1. The Curly Tail Pug Rescue 2012 Calendar Contest:
As you know, Sid became a finalist in the CTPR 2012 Calendar Contest, but, unfortunately, another pug's photo beat out his at the last second. Thank you all for your votes and positive juju. While we are sad his photo didn't win, we're still really happy that he was able to raise a large amount of money for pugs in need. Congratulations to our friend Macho who won his month! Way to go, little buddy!
2. Sid's Pee Problem:
This past weekend, Sid had a pee malfunction which resulted in two same-day vet visits, antibiotics, a cathater, and some bladder flushing. I think the whole thing may have been more traumatic to me than to Sid himself. Anyway, he's been doing great now and his leg lifts are back to normal. The antibiotics will help with the UTI and since Dr. Quim did notice some crystals (struvites), we have this "gel" that we need to put on his food to prevent those crystals from forming.
3. The Final Chapter of the Story of How We Got Sid:
Okay, sorry this one's a lie. I just needed a third item here – and the more I mention it, the more likely Jenn will finish the story (guilt is an effective motivator). She claims she's still organizing all of it in her brain. We'll have to leave you still hanging with this one. Sorry.
P.S. I know some of you might be wondering where Sid got such a cool looking bandana – well, it was a hand-made gift from his Aunt Erin who visited us last weekend. She also made him two others that are equally as stylish and have nice fall colors / a Halloween theme. We'll be sure to post the other designs soon. They are actually pretty ingenius because they attach to the collar so there's no need to do any fancy tying or wrapping or anything. I told her she should start a website and make them for pugs everywhere. If you think your pug would like one, let me know and maybe I can convince her to start selling them!