Old Man Winter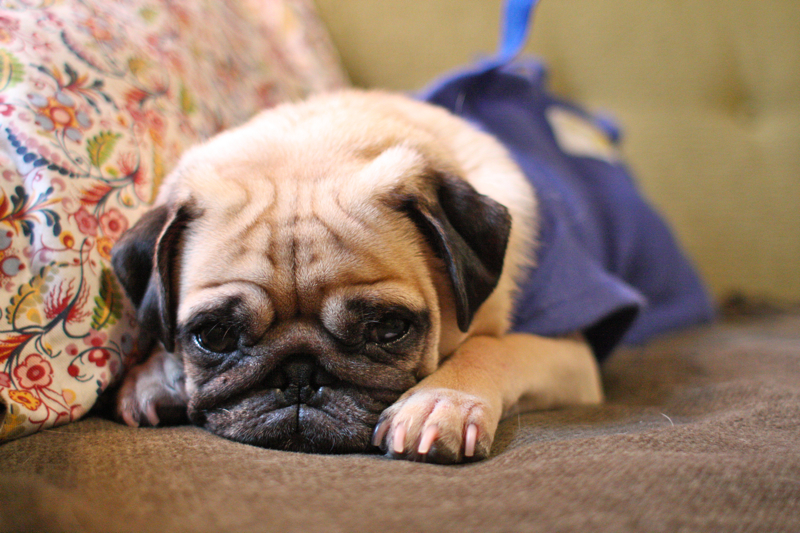 Break out the pug Snuggie – Winter has finally arrived. There was a light dusting of snow last night that stuck to the trees and the ground, where it remained until this morning. When I took Sid for his morning walk in Prospect Park, he had his first experience with Ol' Man Winter. On our usual path there is a low point where a large puddle of water usually collects after a storm. Today the puddle was topped with a thin layer of ice.
Sid approached the slippery surface with curiosity and caution, but as soon as he stepped on it, the ice began cracking. Not knowing what to do he sped up and started breaking more ice. Luckily the water was only about half an inch deep so he just ended up confused by the whole situation.
We are still really looking forward to his first experience with some real snow. Looks like that moment may be right around the corner.
Tags: apparel, Prospect Park, Sid