Winter Weather
Thank you all for your concerns regarding Sid and his recent baby carrot deficiency. Lucky for him the grocery store was open and we restocked our B.C. supply with haste. Sid was pleasantly surprised at how quickly I responded to his demands.
Speaking of surprise, both of us were stupefied by the sudden arrival of a certain fluffy, white, cold visitor.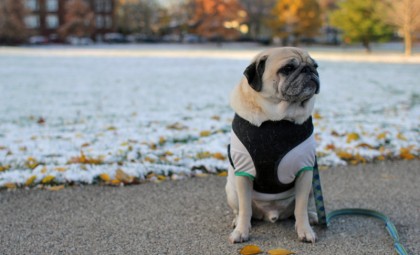 Yep. Just when we got our masthead all up to speed with an Autumn theme, in rolls the blizzard. Well, not quite a blizzard like the one back in 2010, but it was enough to get poor Sid shivering!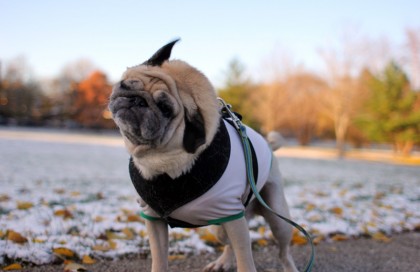 I guess his t-shirt alone wasn't cutting it. Time to break out the fleece!