Pugmatoes
We had a nice weekend away visiting Grammie Grace upstate where Sid received many treats – many more than normal.
Evidently, he still was not satisfied (is he ever?).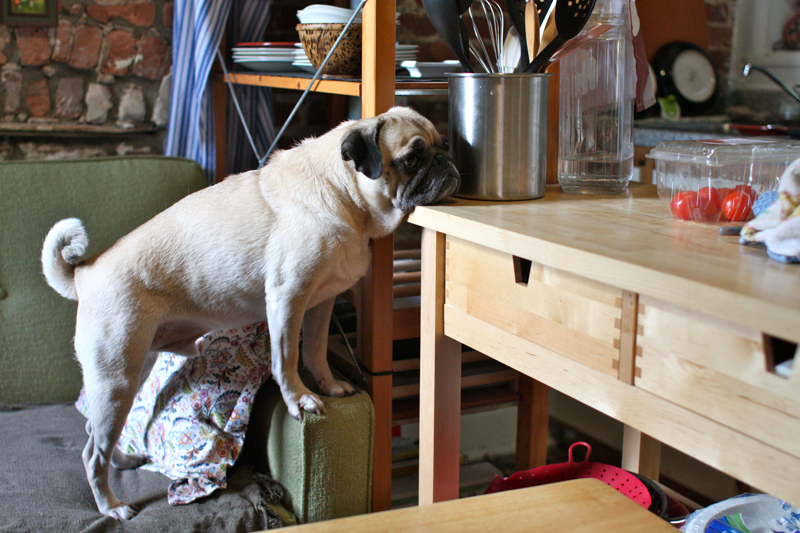 We've never given him a tomato, but somehow he just knows they are edible. Or maybe he just assumes that anything on our countertop must be a delicacy. Either way, he's still a doofus.