One of Those Days
Have you ever had one of "those days"?
Specifically one of those days WHEN YOU CAN'T FIND THE TOY YOU WANT RIGHT AT THE EXACT MOMENT YOU WANT IT?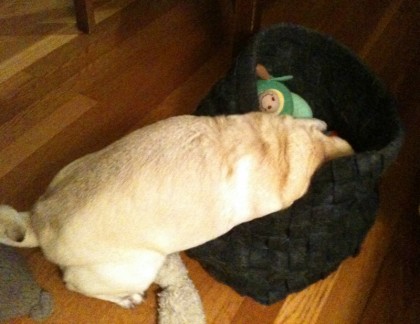 You search high, you search low, you practically get lost in your toy bin and yet, even after having pulled every single toy from its hiding spot, this ONE TOY is nowhere to be found.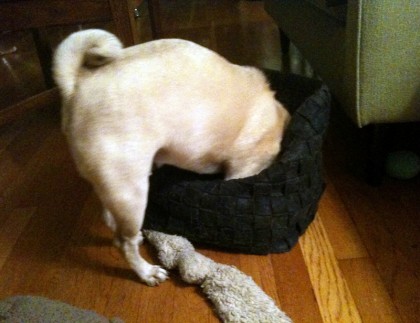 Hrmmmm…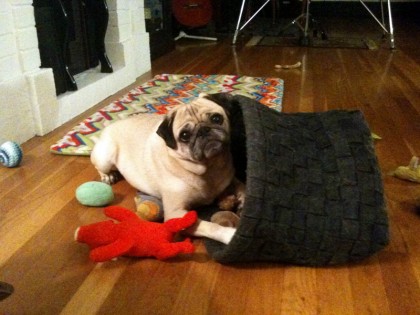 If you happen to come across a light brown mini plush bear with a non-functioning squeaker, please let me know.
Tags: pug-world problems, Sid, spoiled, toys