B.C. LOCKDOWN!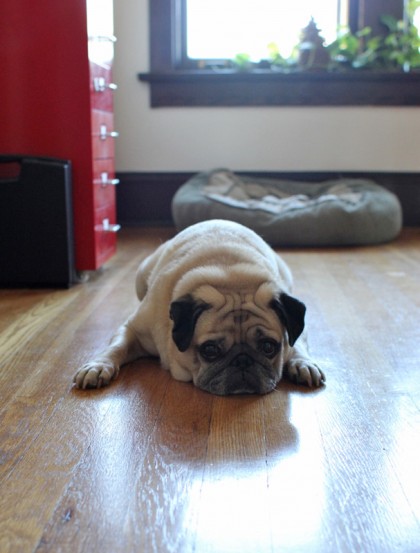 So, I was reading on the interwebs today that this Sunday some giant rabbit is supposed to come to everyone's house and hide painted eggs that you have to find. I was also reading that rabbits are pretty much nuts about one thing: CARROTS. Because of this news I'm issuing a RED ALERT BABY CARROT LOCKDOWN for Pug Slope and all neighboring communities effective IMMEDIATELY!
Now I've never eaten an egg, and although they are probably awesome, I am in NO WAY letting some buck-toothed, floppy-eared carrot snatcher into Pug Slope H.Q. in order for him to "hide some eggs". I know what that rabbit is really up to – trying to raid my hard-earned b.c. stash, man. NOT. GONNA. HAPPEN.
I had my dad pick up some coffee and 5-hour Energy shots to keep me alert all weekend long. I've got my eyes on you, BUNNY!