Harrumph!!
Ermagersh, guys.  So, I've been sitting up here at the new PLANET COOL SID / Pug Slope Headquarters, and it's been fine and everything, but I'm way too far away from Timothy Buttons' house now for daily play dates, and it's been too hot and mugg-tastic to meet her in the park, so I've had to be content with just visiting her Tumblr once a day and reminiscing about our days in the South Slope.
I mean, she came up here to the new HQ that one day, and I showed off my couch climbing skillz and I didn't even need a confidence shirt (hey, Weasley – lookin' good, little man!), but I'm so mad at myself because I didn't even, like, pay attention to her or listen to her while she was blabberin' away about whatever ladies blab about because I just wanted to show off my mad skillz and pose for pictures.  At the old HQ, she used to come over all the time, so I guess I may have taken her presence for granted.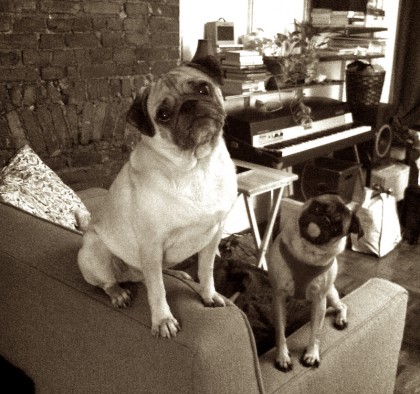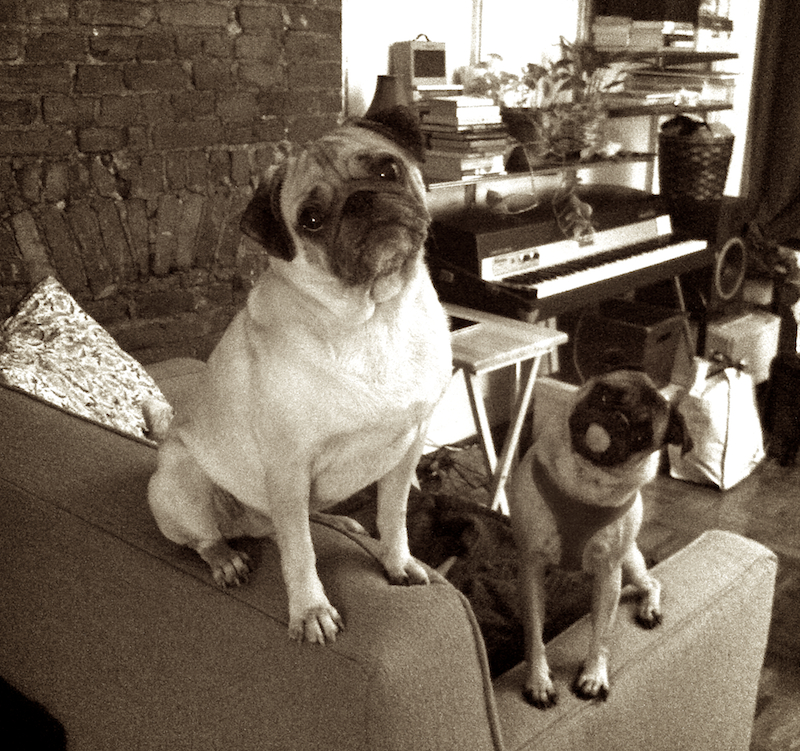 Wearing my inner confidence shirt.  Oh, and Timothy's there on the right.
BUT THEN I FOUND SOMETHING OUT THAT MADE ME VERY CONFUSED.
I went to go look at Timothy's Tumblr today on Mom's computer, and Mom had left her iPhoto open, and there were all of these NEW photos with Timothy Buttons and I don't remember being at any of these photo sessions which means MY MOM has been hanging out with MY LADY without MY KNOWLEDGE!!
Apparently she walks all the way down to T-Buttzville WITHOUT ME three (3!) times a week, and they talk about me or look at pictures of me or make fun of me or plan pranks they're going to play on me or WHATEVER.  I mean, maybe they don't even talk about me at all, but that's too horrible to even think about, because if they're not talking about me, then who or what are they talking about??!  WHAT ARE THEY DOING WITHOUT ME?!
Here's what I can gather from the photos: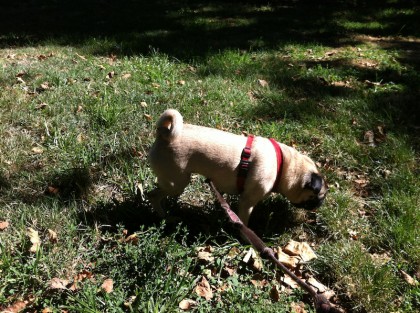 THEY GO SNIFFING IN THE PARK!?@!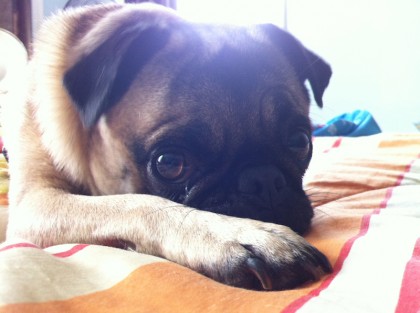 THEY HAVE JIMMY CONTESTS!!?@#!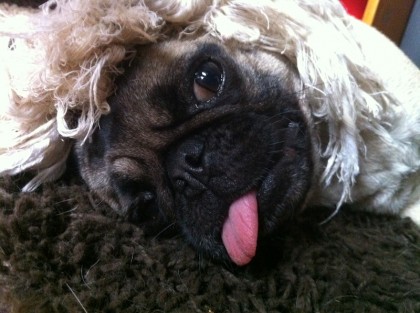 THEY DRESS UP LIKE EDGAR WINTER!!!?@!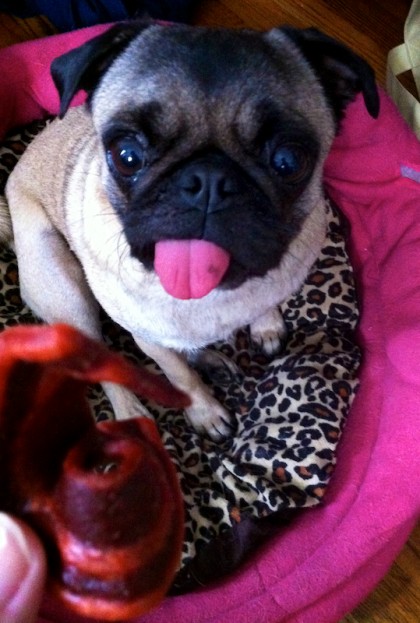 THEY FEED EACH OTHER BACON!!!@?@#
Ahem…I apologize for raising my voice…it's just…BACON?!?!!!!!!?!REALLY?!!?!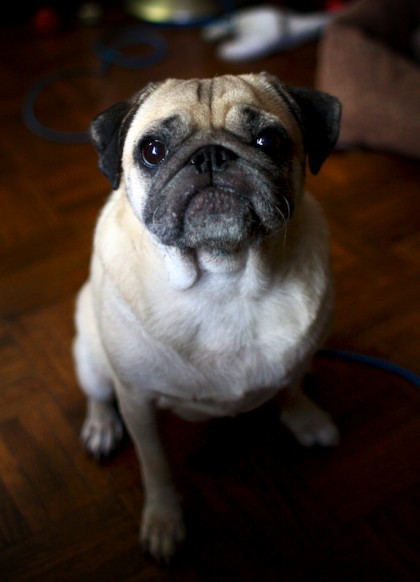 I mean, I guess it's good that my mom and my lady get along, but I'm not sure how I feel about this…
Tags: confidence shirts, Edgar Winter, jimmy, mayhem, PLANET COOL SID, Prospect Park, Sid, Timothy Buttons, Weasley