Flashback Friday!
I can't believe it's already been a year since we packed all of our belongings into a Penske truck and drove from Los Angeles to Brooklyn. This may come as a surprise to you, but Sid is a great traveler.  The cabin of that truck became our cozy little home for about eight days, and Sid was happy as a clam.  Seriously.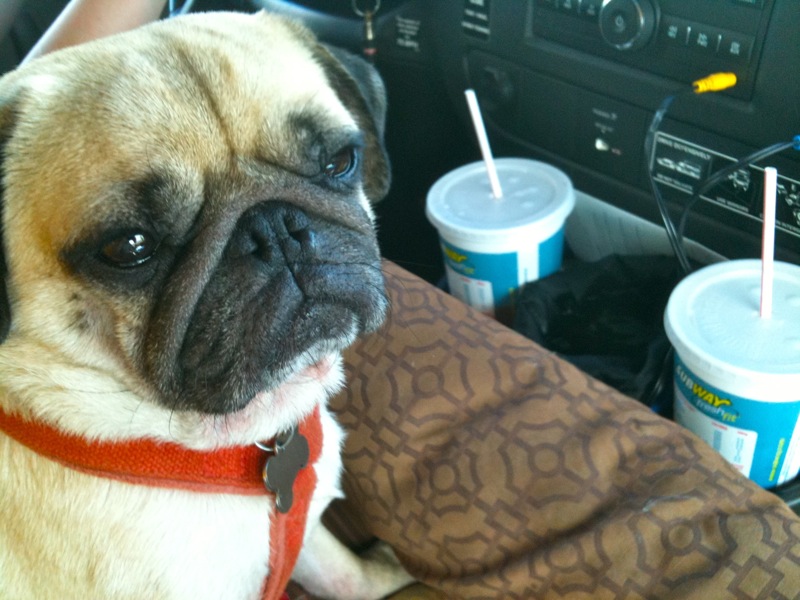 We put a rubbermaid container between the two bucket seats and put his bed on top so he could be up at our level.  His water dish sat on the dash between our cup holders, and his Petco safety strap kept him buckled in but gave him a little freedom to move around.
Oh, and we quickly learned that the only way to avoid mass mayhem on the highway was to store his food / treat supply inside the rubbermaid container he was perched upon.  You gotta learn some lessons the hard way.
Click through for a few photos from the first days of our trip: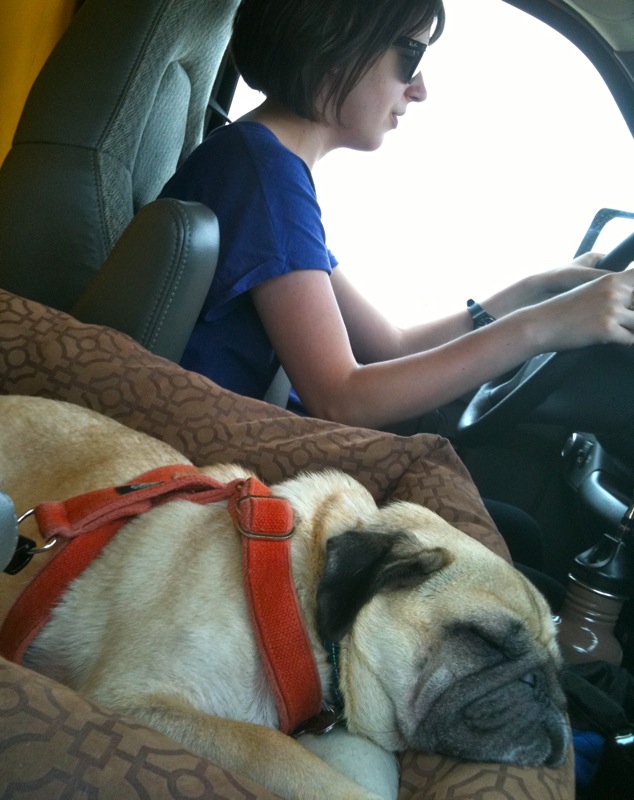 Sid chills out in his mobile ela-bed while I neurotically focus on steering the truck through crazy canyons in Utah.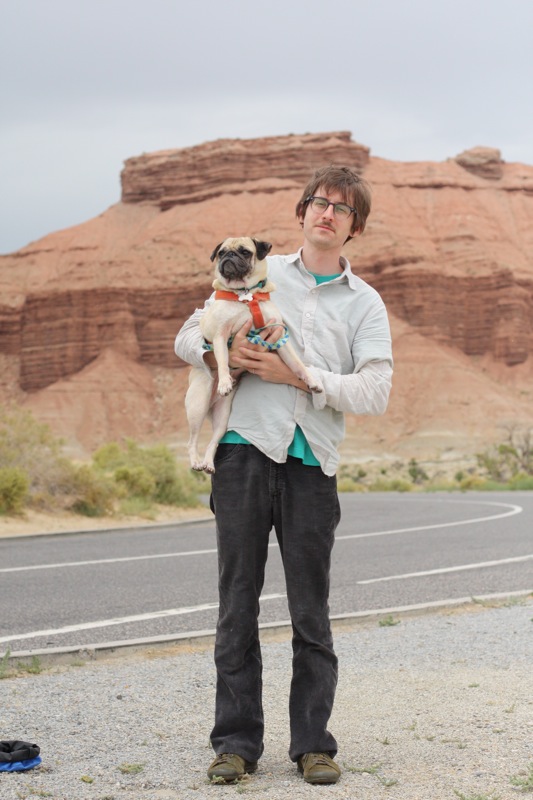 Sid and Brian strike a pose at a majestic Utah rest stop.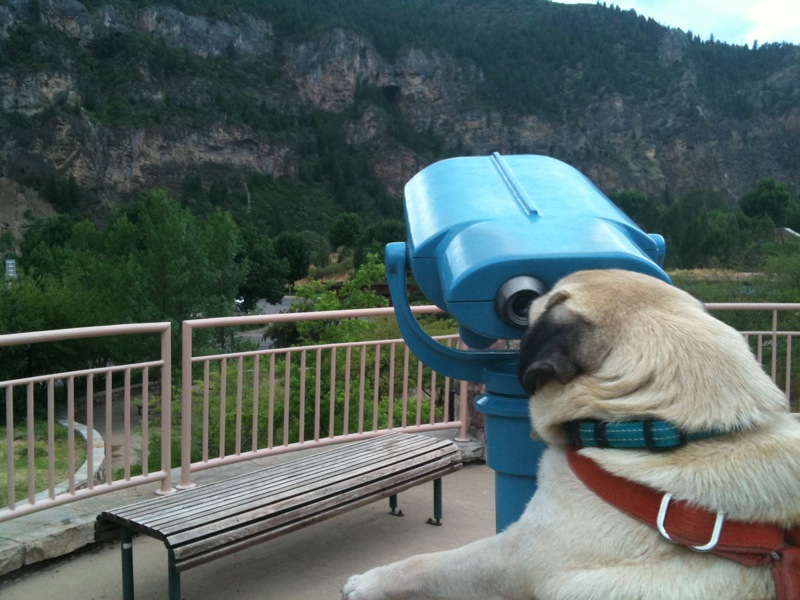 Sid gets a closer look at the rocky, pine-covered walls of Glenwood Canyon in Colorado.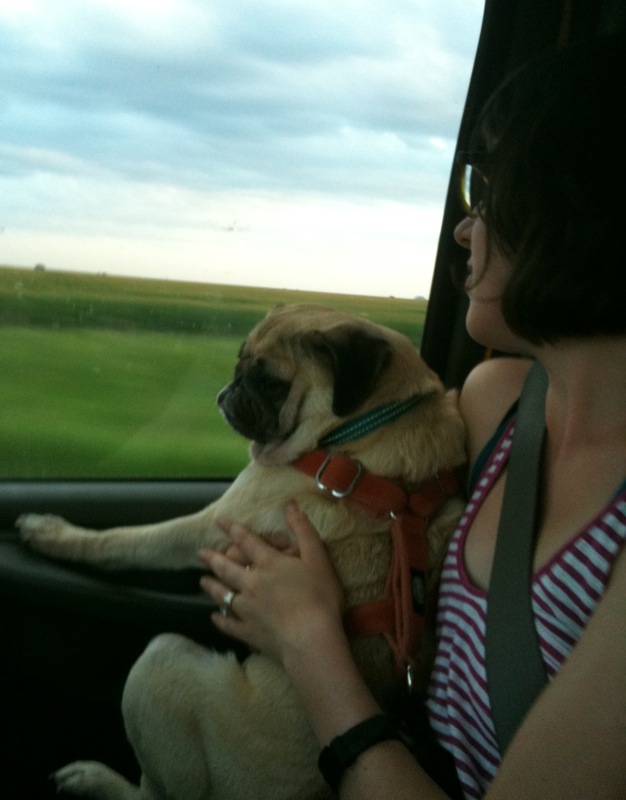 Sid can't bear to look at all of the uneaten corn as we drive through the Nebraska plains.
Tags: nature, photos, road trips, Sid