You Can Never Have Enough Beds
Sid has two "official" beds, three if you count our bed (which he most assuredly does). So why does he also need to claim EVERYTHING ELSE as his bed?!
If something, and I mean anything, is left on the ground for more than 15 seconds it becomes a bed.
Here are some of the more recent "beds" that Sid has claimed: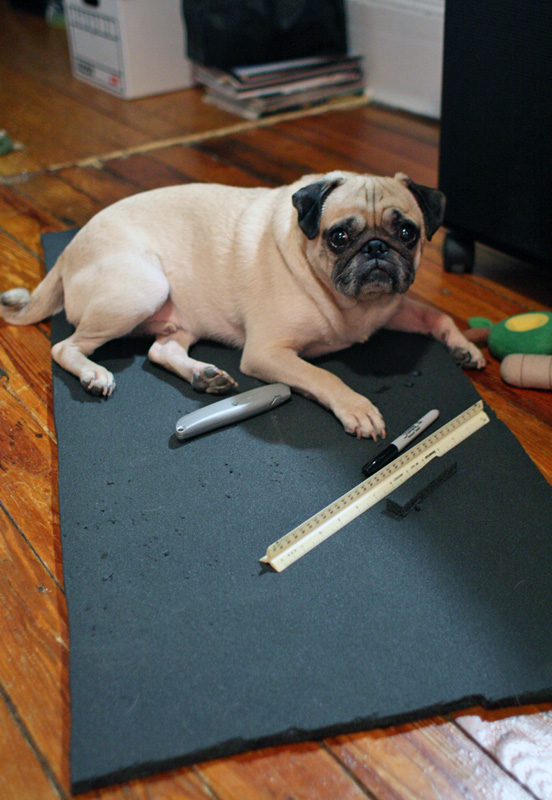 1) Scrap Piece of Foam Padding. I was cutting pieces of this foam to augment the wood slats that support our mattress. I turned my back and during those few moments, Sid managed to claim the scrap piece of foam as his own. (I must have had a sixth sense about this one and made sure to retract the box cutter before stepping away!)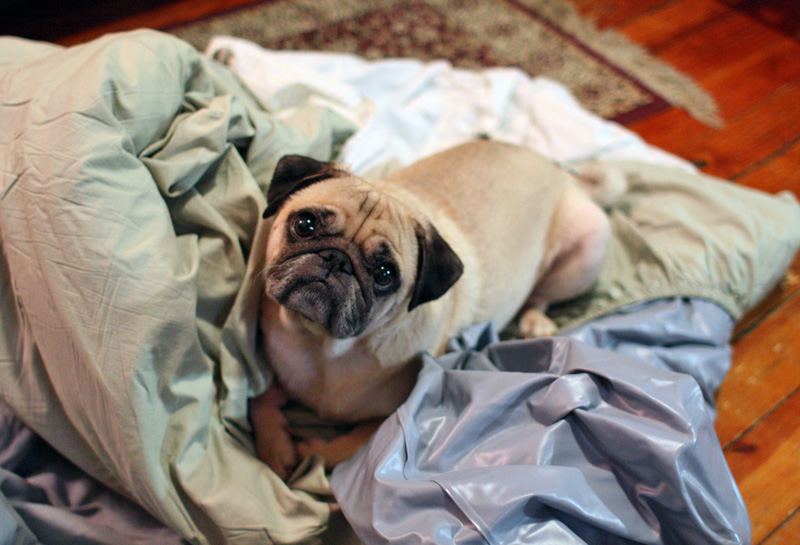 2) OK, yes an Aero-bed is technically a proper bed – but not so much when it's DEFLATED. C'mon, Sid. That is just pitiful, man.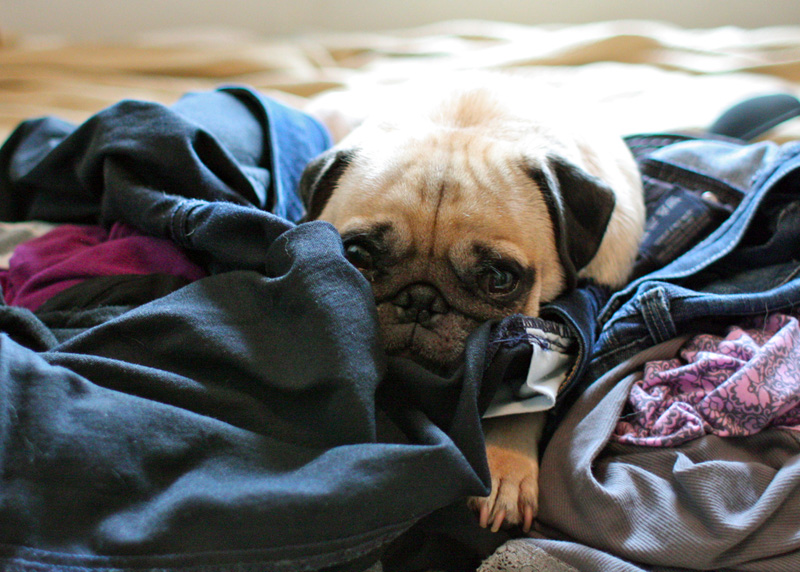 3) Pile of Clothes. This is classic Sid. I think we have at least a dozen or so photos of Sid atop a pile of dirty clothes. He can't seem to get enough of the stuff! Sometimes he'll even go for a stray sweatshirt that gets left on the floor. At least I've never seen him curl up on a lone sock (not yet, anyway).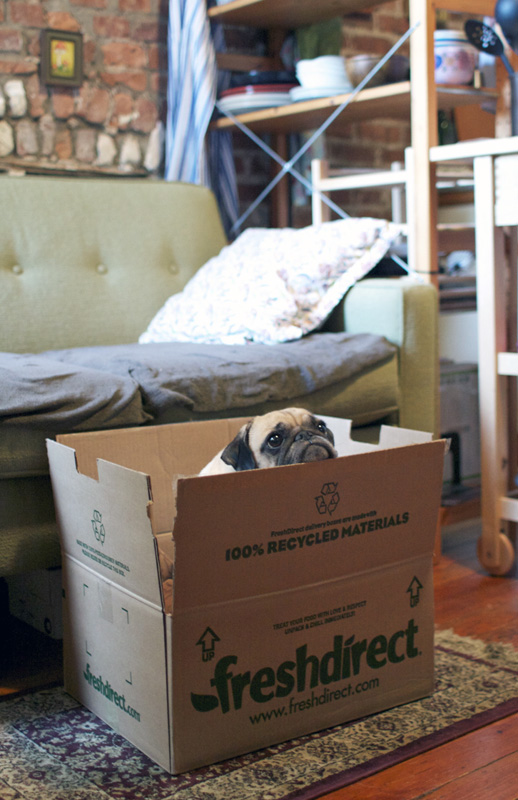 4) Cardboard Box. Sid must either think he's a cat or a hobo. I guess he could probably pass for one of those sad clown hobos with that mopey little face of his.
This is just a glimpse into the mind of a pug who looks at the world through mattress-colored glasses.
What is the weirdest thing your pug has slept in?