Pug-a-way Beach
Sid had his lady-friend, Miss Timothy Buttons, over to the Pug Slope Headquarters for a play date yesterday afternoon.  The weather was so nice outside, they both wanted to go swimming at the Prospect Park dog beach.  Unfortunately, I was taught that you don't go swimming before Memorial Day (I have no idea where my mom came up with that one), so Sid and T-Buttz had to settle for the "beach" in our bathroom.
This deception compromise was a win-win for everybody, because these pugs were kinda ripe.  And, really, is the bath all that different than the beach?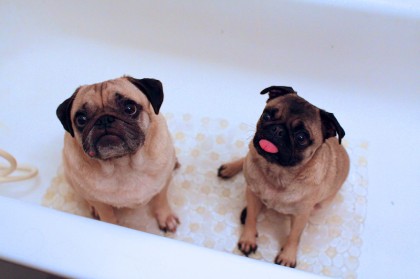 Sid loves baths so he was on board right away, exclaiming over and over that he finds the beach to be sooooo relaxing, but by the time the suds were applied, I could tell that Timothy Buttons was getting suspicious.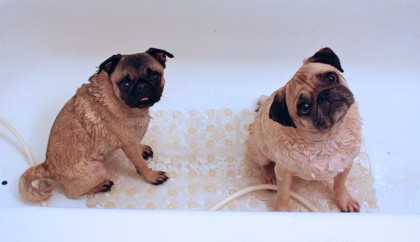 Luckily, by the time she brought up the fact that her parents don't normally slather her fur with conditioner at the beach, the official "bath time" was over and "post-bath-beach CRAZY time" had begun:
Phew!
Once we got the post-bath ya-yas out of everybody's system, Sid and T-Buttz were ready for some strollin' in the park.  Gotta show off those squeaky-clean coats!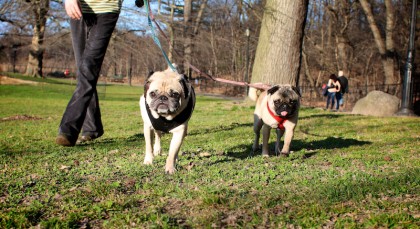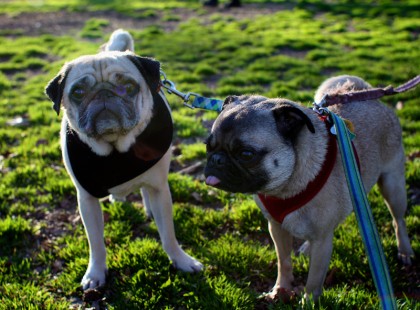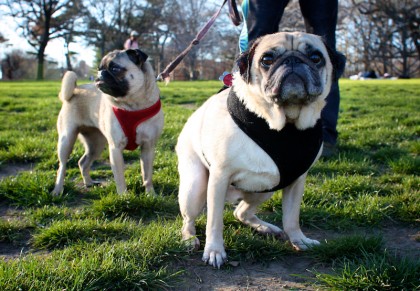 Tags: bath, Prospect Park, Sid, Timothy Buttons, videos