You've Got To Be Kidding Me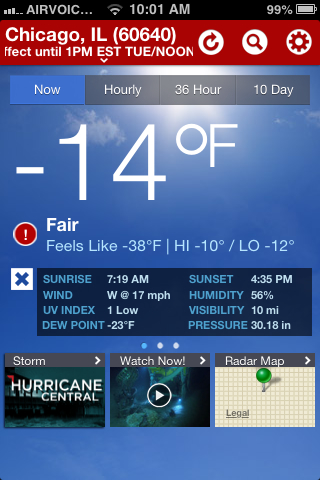 Nope, that's not a doctored screen shot. The terms "Chiberia", "Polar Vortex", and "Frozen Tundra" get tossed around so casually, let's just say it's pretty freakin' cold here. In fact my typing has slowed down by about 50% due to semi-numb fingers. And I'm indoors.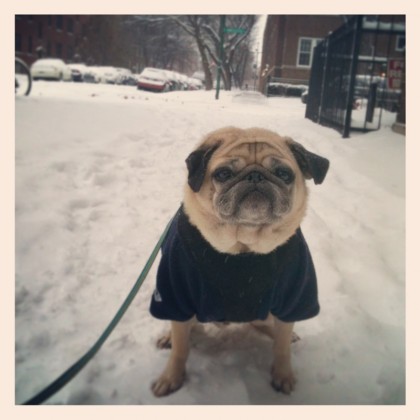 This photo of Sid was taken a few days earlier when it was relatively pleasant outside. You know, like a balmy 20 degrees. In fact, I think I was wearing shorts and a Hawaiian shirt.
I didn't dare put Sid through the extra seconds it would have taken to snap a photo outside yesterday or today. Sid has perfected zipping out to the backyard, takin' care of business, and zipping back inside (for a treat of course). He's been a real trooper. I set up wee-wee pads for him, but he's a got a bladder of steel and refuses to go in the house (trust me, I'm not complaining).
We hope everyone else has been staying warm and staying indoors – preferably in Snuggies. We've been under blankets as much as possible. I even cooked dinner while wearing my puffy winter coat indoors. Looking forward to when we get back above zero!