Thanksgiving Recap
Sid and I hope everyone had a great Thanksgiving. We were lucky enough to have a four-day weekend so the two of us journeyed to my parent's house in the suburbs.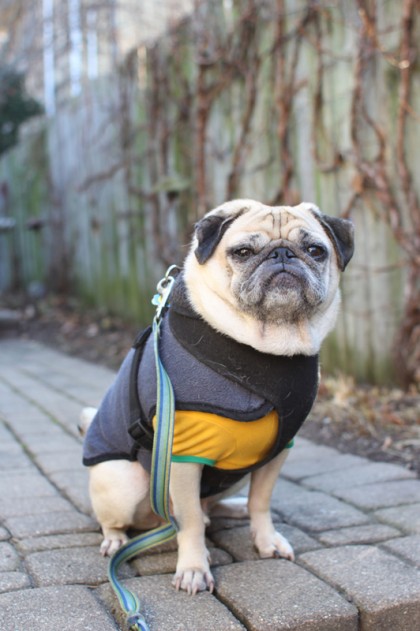 Where is the turkey I was promised?
It's amazing how spread out everything is once you leave the city. Sid enjoyed all the new smells, the ample supply of shrubs to pee upon, and all the toys that he commandeered from his canine cousins, Sweetie and Ellie.
He even got to eat a few bites of turkey and thankfully it did not exacerbate his allergies. I don't know if he actually got a chance to really taste the flavor of the turkey though as the pieces instantly slid down his throat in the same manner that a fish slides down a penguin's gullet. I told him to "enjoy" and "savor" this special treat but I think my message went in one floppy ear and out the other.
What special treats or snacks did you all get to eat this Thanksgiving?
Tags: Sid, spoiled, thanksgiving