Delmonte Lake Adventure (Part I)
Sid and I had a fun, relaxing, and simultaneously exciting weekend at a friend's lake cottage near Burlington, Wisconsin. The drive up was really easy as Burlington is only about an hour and a half from Pug Slope HQ.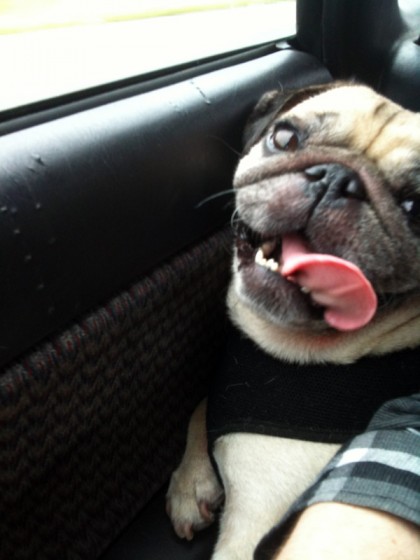 Sid enjoyed the car ride up and insisted on sitting right against the door with his arm on the armrest.
The cottage is right on a little lake called Delmonte Lake, so Sid had the opportunity to partake in some aquatic activities.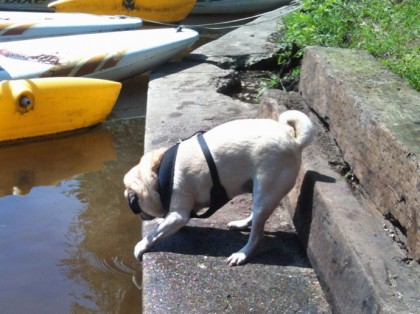 As usual, he was mesmerized by the water and stood around for a while just repetitively pawing at the surface. I think he was trying to reach the rocks at the bottom of the lake. I had to explain to him that they were in fact ROCKS and not apples, or gigantic venison treats.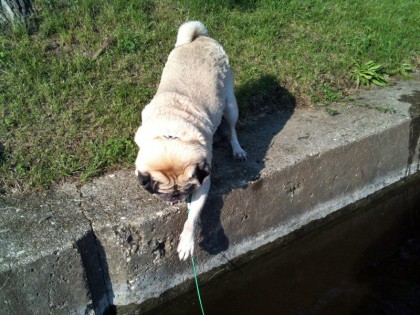 Apparently he didn't believe me and he just kept on reaching. Sid is the ultimate optimist.
Coming up next – SID GOES SWIMMING!
Tags: adventure, Delmonte Lake, lake, road trips, Sid