Tongue-out Temperatures
We've had some really sunny and warm weather here in Chicago which has been lovely. And when the sun comes out, so does the tongue. Well, Sid's tongue I mean.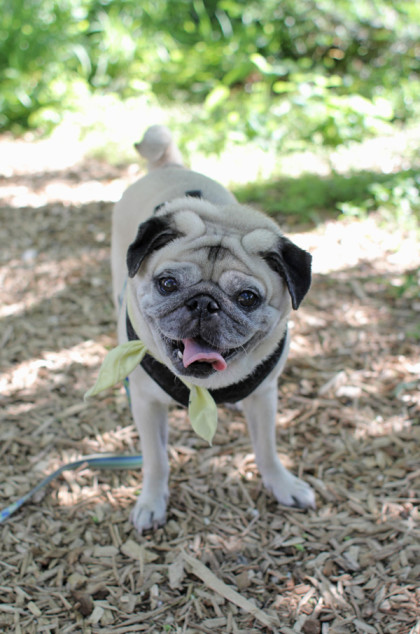 So many flowers are in full bloom…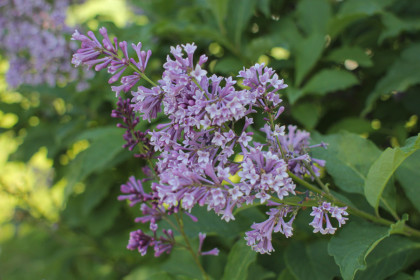 …but no time to stop for a sniff today because we've got to get this pug hydrated!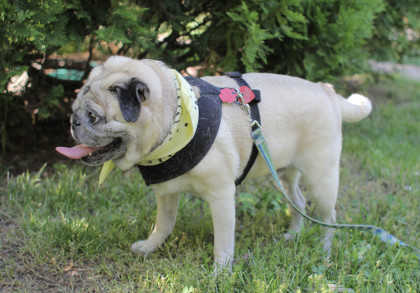 Back to the Pug Slope Headquarters where your pre-cooled water awaits!