Buried Treasure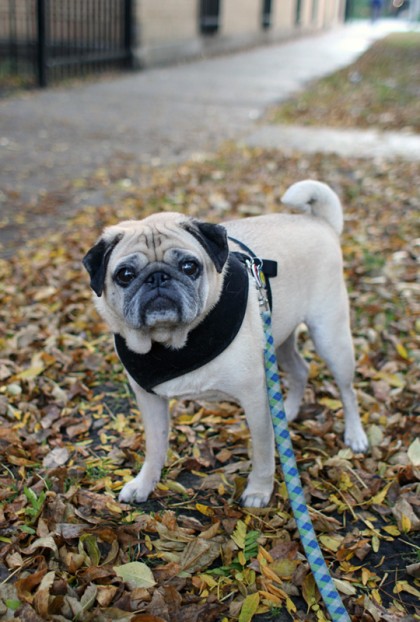 Hey everyone!
Have you noticed all the brown and yellow leaves everywhere?!
I love the leaves. Well, not exactly the leaves themselves but the buried treasures that lie below!
Whenever I encounter a pile of leaves while I'm out on a walk, I make sure to dig around to see what amazing goodies I can unearth. If my Dad is watching he always makes me spit them out, but sometimes he's looking away and doesn't catch me. I inhaled what I believe was a piece of a discarded donut on my afternoon walk today. Score one for the Sid-man!
There's something about hunting through the leaves that makes whatever I find taste that much sweeter. I guess it's the element of surprise. It's like how unwrapping a present somehow makes the present way cooler than if someone had just handed it to you.
What goodies have you found hidden under the leaves?