Fall is Here to Stay
The leaves are changing color and the air is becoming brisk, which means it's time to update our masthead!
This past weekend in NY really encapsulated all the amazingness of fall. The weather was ideal for a nice stroll through the park and we figured we might as well tie in a photo shoot with our favorite little flat-faced pal.
It went something like this: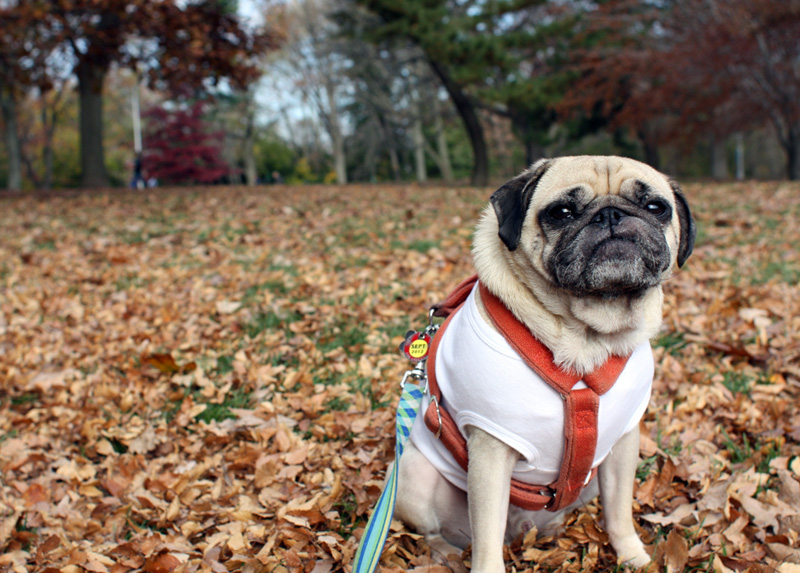 "Okay, really, Sid? We don't need all the 'tude right out of the gate. As we detailed in your contract, like all your other shoots, this one will also end with treats – I promise. Lose the flap flip, man."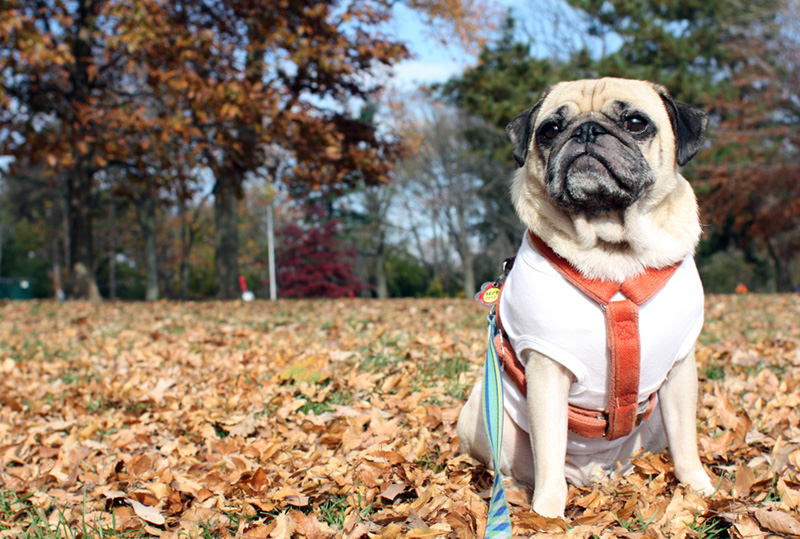 "Yes! That's more like it. We want to show everyone that pugs are majestic, thoughtful creatures that ponder the important questions of the universe: What is the meaning of life? What does it mean to be 'pug'? Why must dinner be served at 5 pm and not 3 pm?"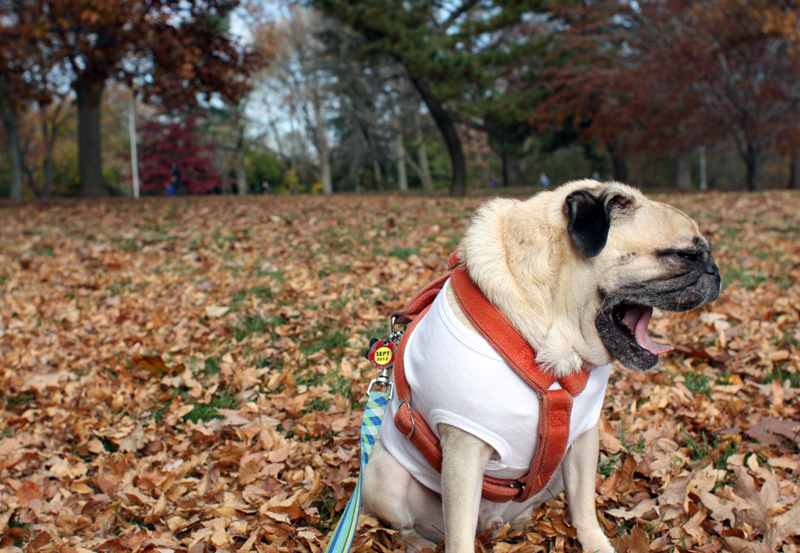 "Hello?! Are you tuning out? You can't tell me you're getting bored already. Well, maybe a new location will inspire you more."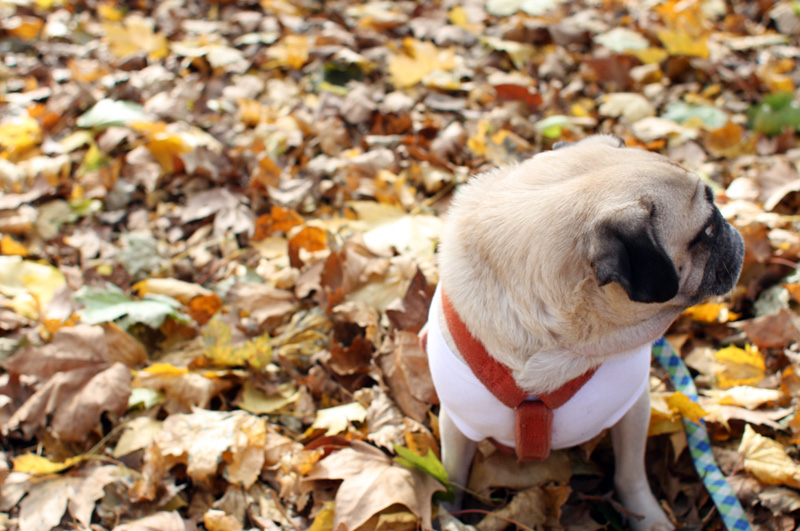 "Yeah, this looks much better. These leaves are great. Um, hey, Sid…over here…No, that's not Timothy Buttons, it's a squirrel. Look at the camera, buddy."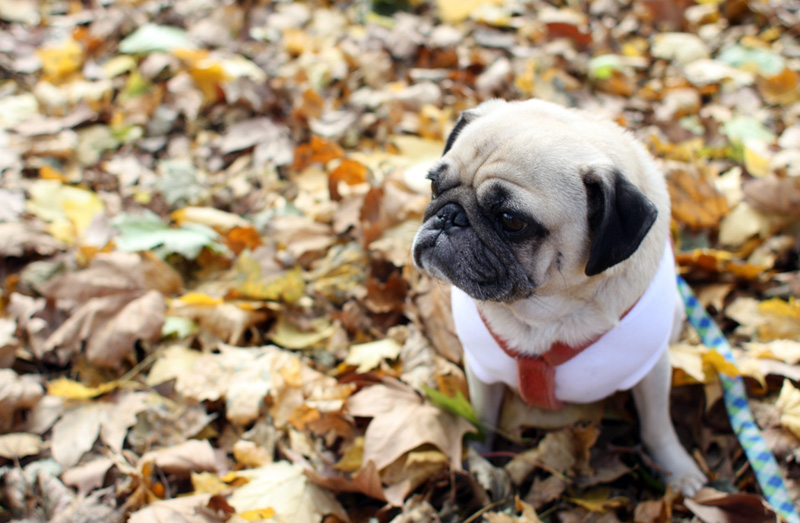 "Okay, that's a little better. You're just a tad too aloof, though. We needing something a little less brooding and more  front-page-of-cuteoverload.com, follow?"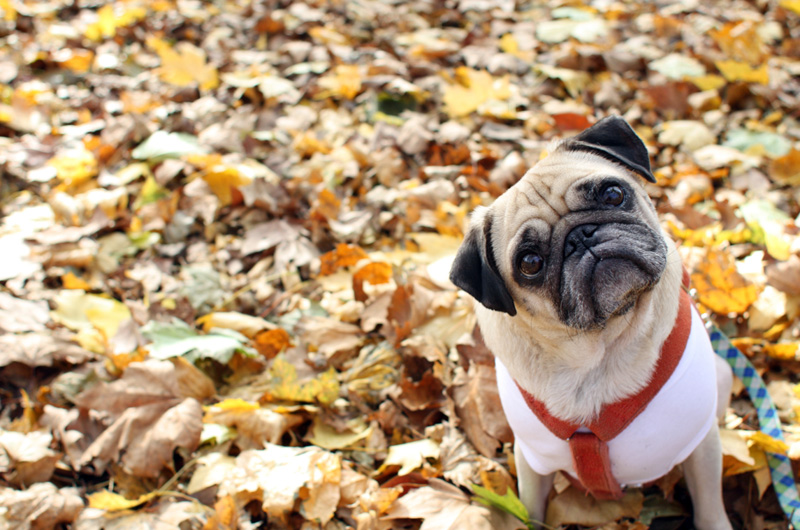 "Now you're on the trolley! The head tilt is definitely a keeper. Can you give me just a little more variety to work with…"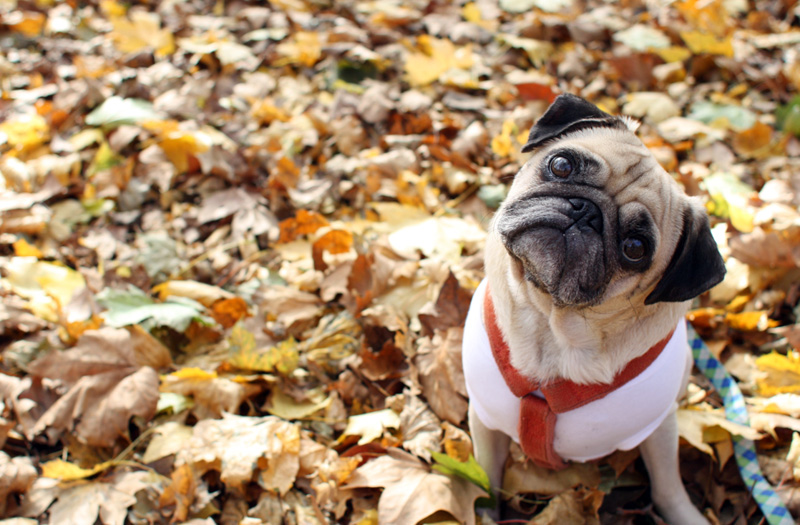 "BOOYAH! That's the stuff. No one can resist a back-and-forth head tilt. If we turn those two photos into an animated gif, we might have the next internet meme on our hands. Let's just try to ease it back a little bit, though, I mean, technically you're like a 42-year old man and I don't want your head popping off its axis."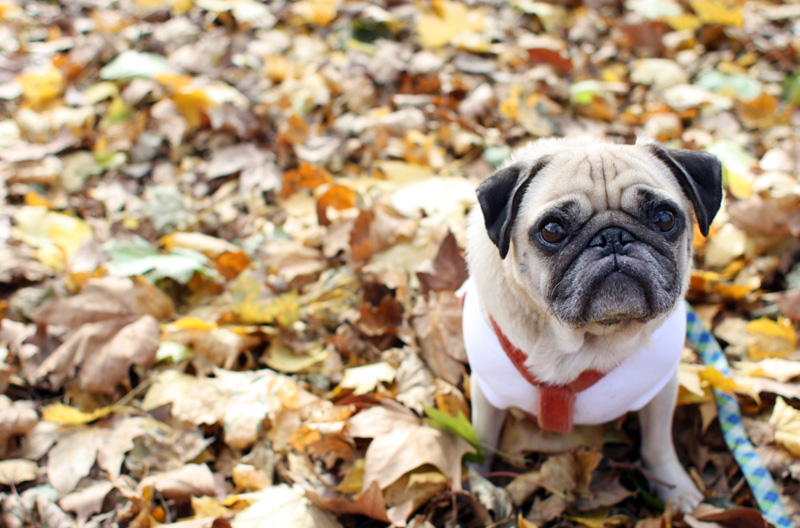 "PERFECT-O! Way to go, man. Here's to another job well done. There is a fully-loaded kong treat bone waiting at home with your name on it."
So how do you guys like the new fall masthead?
Tags: photos, Prospect Park, Sid