Too Tired for Style
My Dad got me some new bandanas which, while they are pretty cool, are not really get-out-of-bed worthy. Yet he insisted on doing a photo shoot.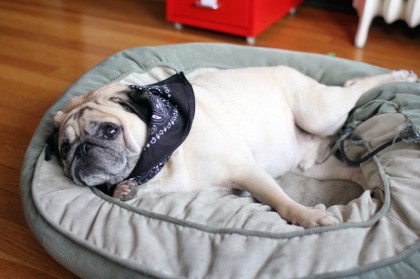 I put in about 8% effort – I mean, at least my eyes were open.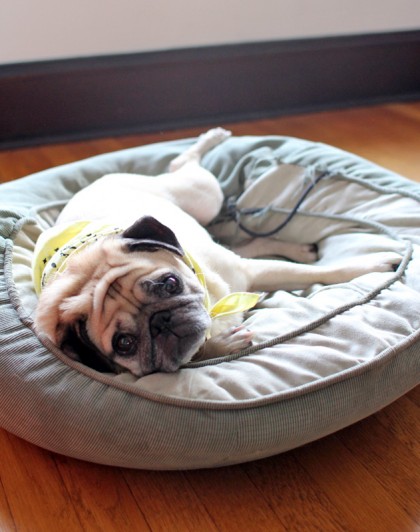 I don't know if was due to the fact that there were no treats on deck or due to the news that we are due for another pummeling by the Polar Vortex but the super-model juices were just not flowing today.
Ever feel this way, my friends?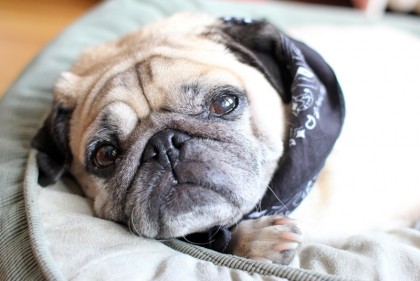 P.S. My Pops wants to know which bandana you like better – the yellow one or the black one? I think the black one makes me look tough – which I am, obviously. Just because one of my favorite toys is a mini purse doesn't mean…well…um, oh forget it.
P.P.S. Hope everyone has a fantastic weekend!!!