Pug Sketches
We still have to recap about our exciting weekend meetup with fellow Brooklyn pug Stella, but before we do so, I wanted to see if there would be any interest in a project I felt would be fun to undertake.
If you've seen the various posts about the "Sid the Pug" comic book I made last Spring (Part 1, Part 2, Part 3), you know that I enjoy drawing in my free time. Of course, since I'm a bit obsessed with Sid, he tends to be one of my frequent subjects.
Here are a few sketches of Sid from December: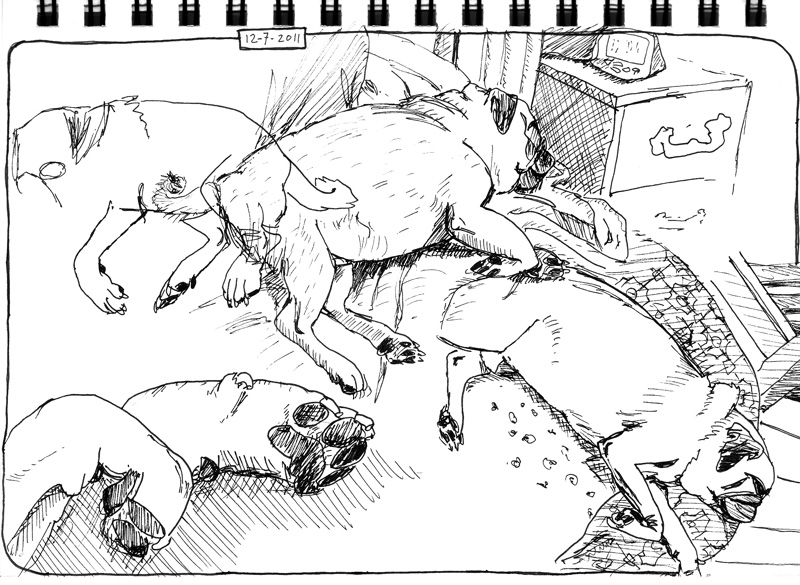 Lately, I've been experimenting with using watercolors on the ink drawings. I've got a small moleskine watercolor sketchbook, so the images themselves are very tiny. I had a pug magazine lying around (who doesn't?!) and I sketched a few of the pugs that were featured in said magazine. Here's the results: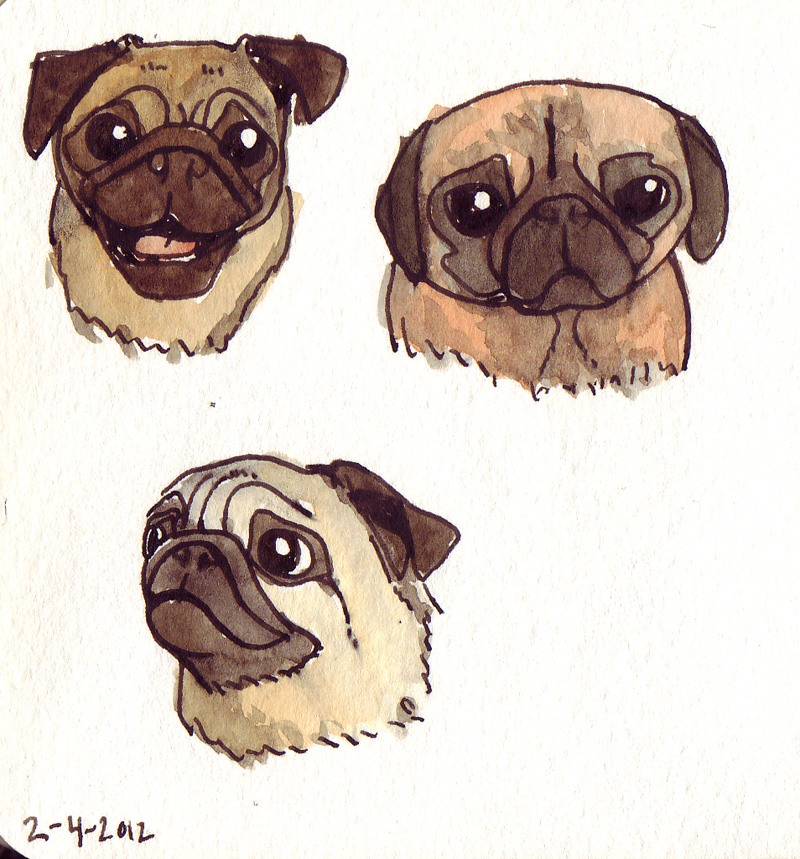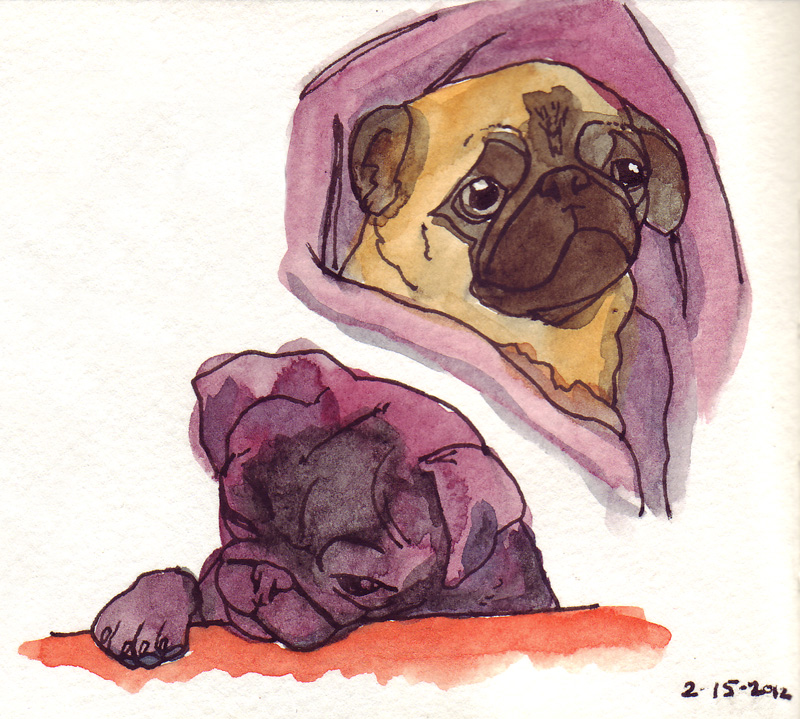 So this leads me to my idea for a project: Mini Pug Portraits.
I like to work on a small scale, so I was thinking about doing little ink & watercolor portraits, like the examples above, that would be about 2 or 3 inches square. I'm going to try to see if I can find mini wooden frames for these portraits. If you'd be interested in possibly having your pug's portrait done in this fashion, please let me know in the comments. If I get enough interest, I'll put up a post about how to submit your pug's photo, etc.
P.S. If you'd like to keep up with my various sketches / drawings, here's a link to my tumblr page: verygoodsir.tumblr.com