Running with the Turkeys
Earlier in the month, Sid and I went camping yet again. I know, it seems we can't get enough of it this year! This time our destination was Turkey Run State Park in Indiana. Joining us along for the adventure was Sid's grandma (my Mom).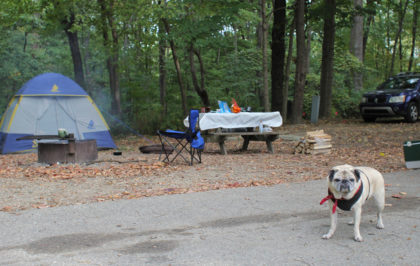 The last time we were all at Turkey Run was two years ago, again right around Sid's Birthday, and we stayed in a rustic camping cabin. This year, since the weather was so ideal, we opted for the tent experience. Lucky for us, it was warm and sunny the whole time.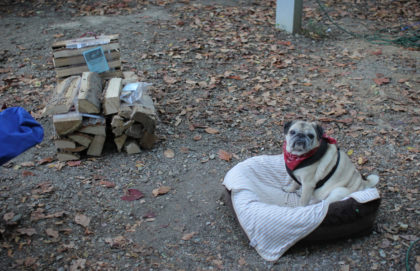 After we got our campsite set up, and Sid took inventory of our firewood supplies, we hit some of the lovely trails within the park.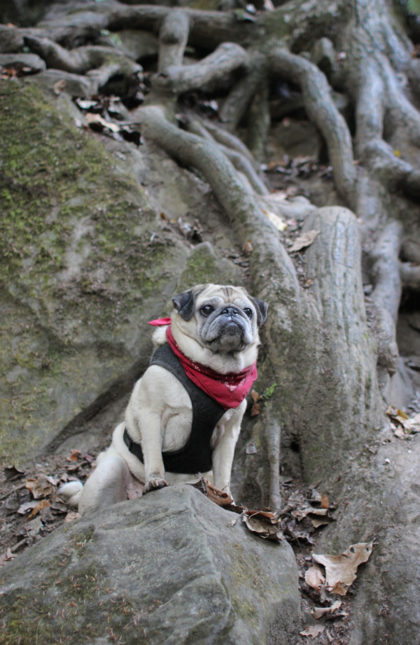 Sid may be twelve years old but he's still pretty athletic (at least when he chooses to be).
We enjoyed just sitting around and relaxing at our campsite. It was really quiet and serene and the smell and cracking and of the campfire put us at ease.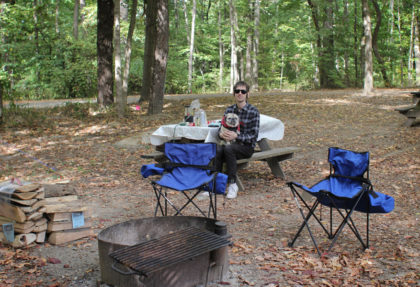 We hit up a couple trails the next day as well since that is one of the highlights of this lovely state park. And once again Sid showed us what an adventurer he is.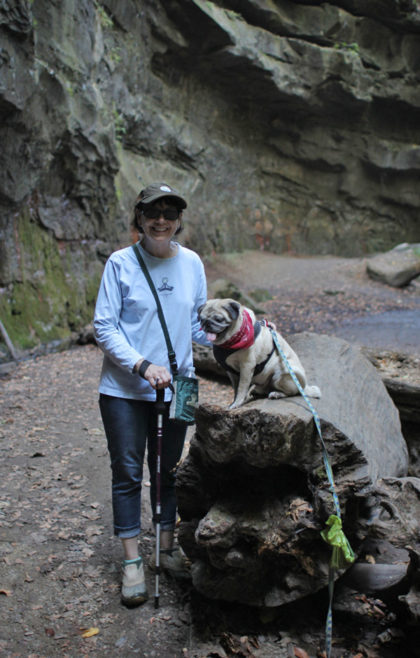 Well, until he decided to take a break mid-hike. I guess I couldn't blame him as I was a bit tired by then, too!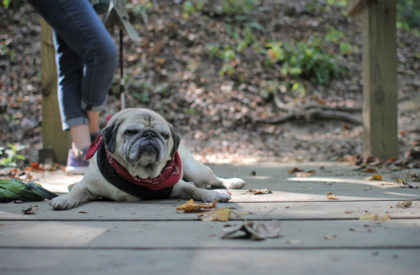 On our last day, Sid was reluctant to get out of bed.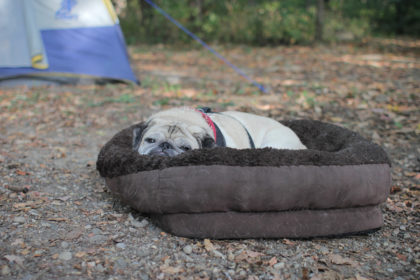 I guess he had overdone it a bit on previous hikes and was not in the mood to walk anymore. So I came up with a solution: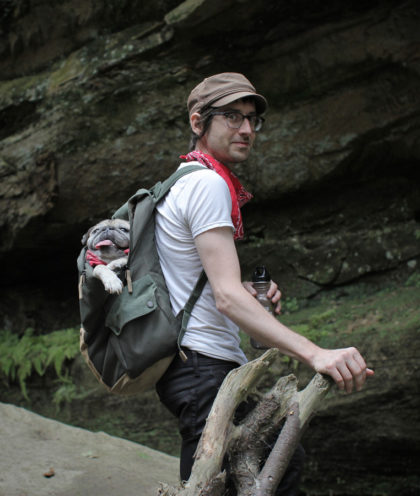 Sid was super snug and comfortable in the backpack. At one point he even dozed off and started snoring! On the trails that day we saw dozens of tiny frogs. They would dive into the water as soon as you'd get close, but I did manage to get close enough to this guy for a photo op before he took off.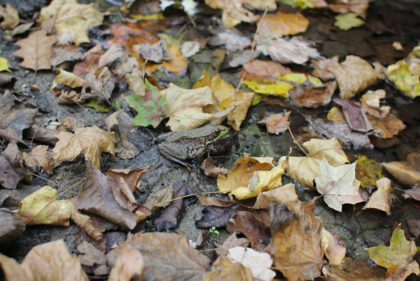 After the last trail, we had a picnic lunch and then it was time to pack up the tent, the camping supplies, and the pug – and head back to the city!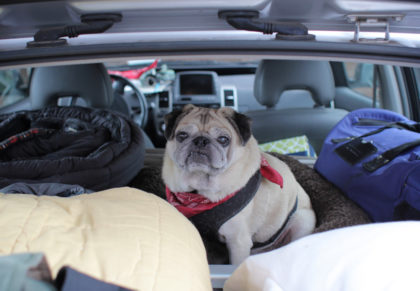 Tags: adventure, camping, hiking, Ma and Pa Demski, mayhem, nature, road trips, Sid