White Out
That first snowfall earlier this month was very pretty but the snow only lasted a day or two. Remember, though, that this is December in Chicago so naturally it wasn't long before we got another dose. Our morning walk that day took us once again to our favorite neighborhood spot: Winnemac Park.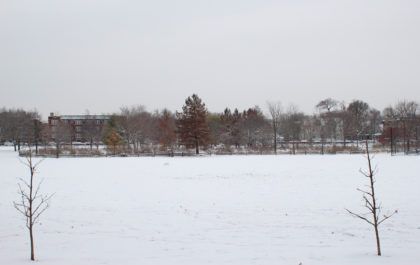 Upon arrival at the park, Sid became sour due to the added difficulty one experiences when one is trying to sniff out the perfect pee spot and everything sniffable is covered in thick mounds of cold fluff.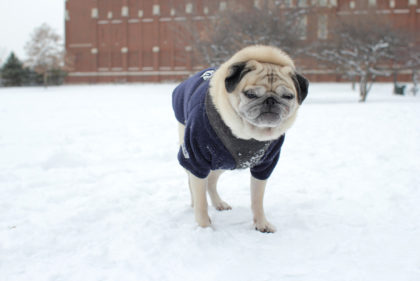 But his mood did a complete one-eighty when he set eyes, or rather nose, on the raised garden beds located in a corner of the park near the high school. The beds were overflowing with dried plant stalks which are an optimal medium for sending/receiving pee-mail, so I am told.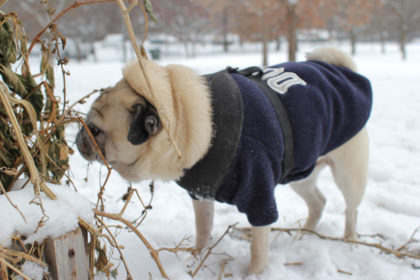 I do hope we keep getting snow here because the added humidity the snow brings makes it feel slightly warmer than usual and prevents the city from becoming a stark frozen tundra. And it sure is purdy.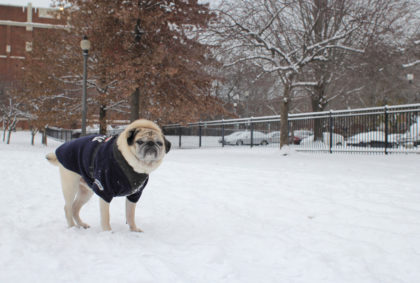 Tags: apparel, Sid, snow, Winnemac Park, winter