Birthday Boy!
Siddhartha Lamont Sanchez Demski turned five years old today!  According to this handy chart, that means he's 37 in human years – Can you believe it?
To celebrate, Brian made a birthday cake out of Sid's most favorite foods.  There was an apple involved, some peanut butter, and a few dried sweet potato sticks.
Sid waited patiently as Brian put the finishing touches on his birthday surprise.  And by "patiently" I mean: he was so keyed up he almost popped a vein.  Check out the manic expression in Sid's eyes: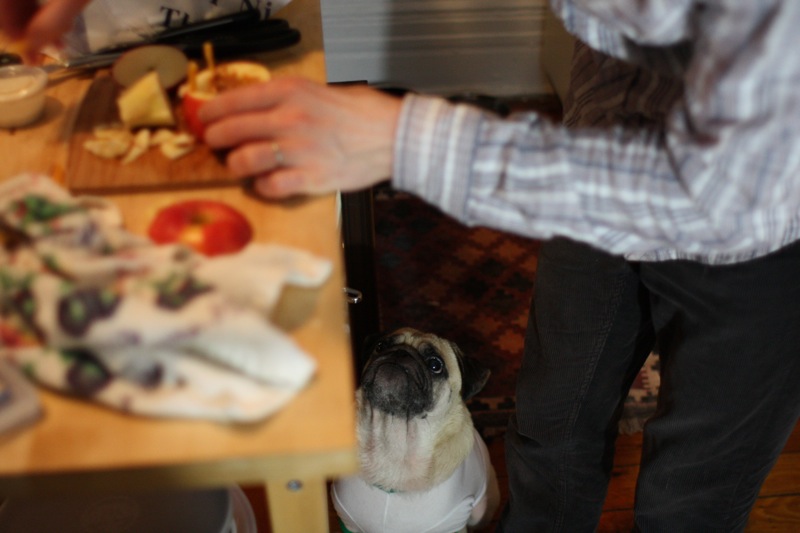 The finished product: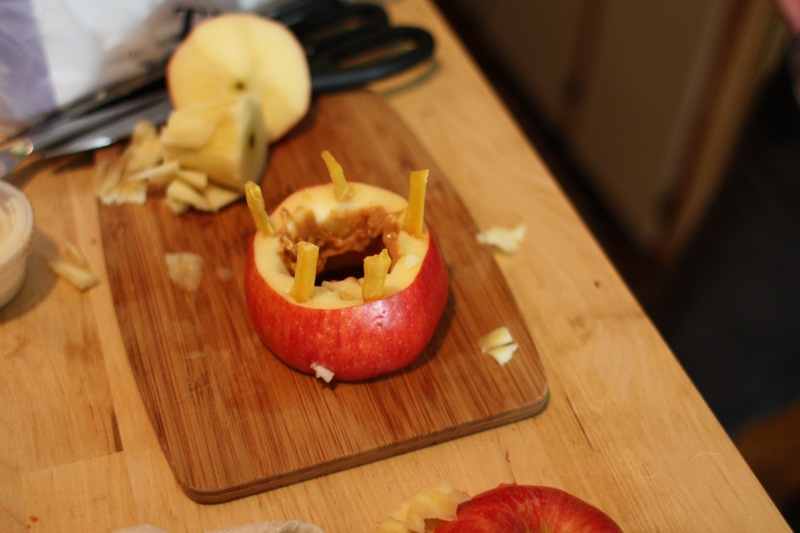 It's a cake only a pug could love.
A birthday boy can't eat his birthday cake without making a birthday wish: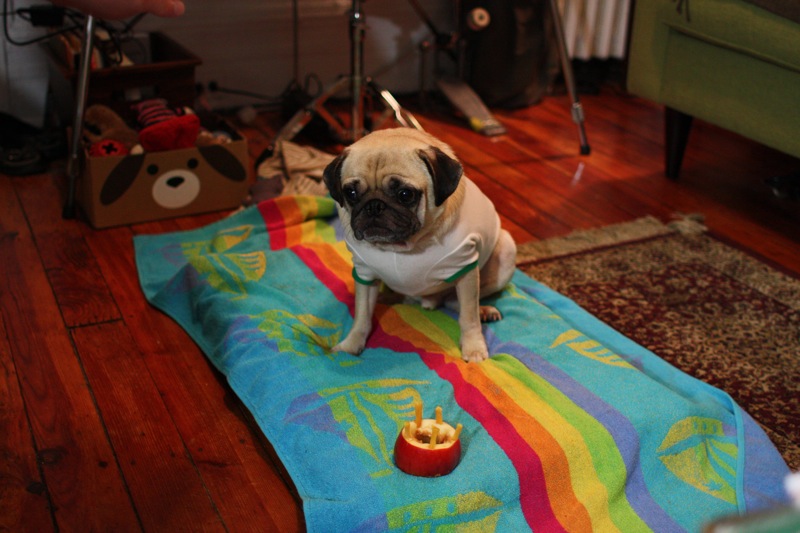 I wonder what Sid wished for…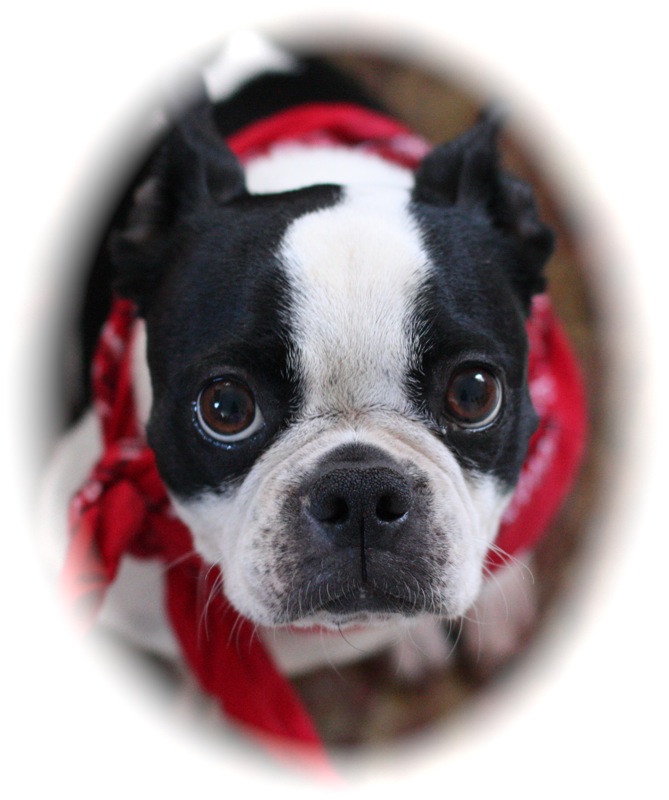 No…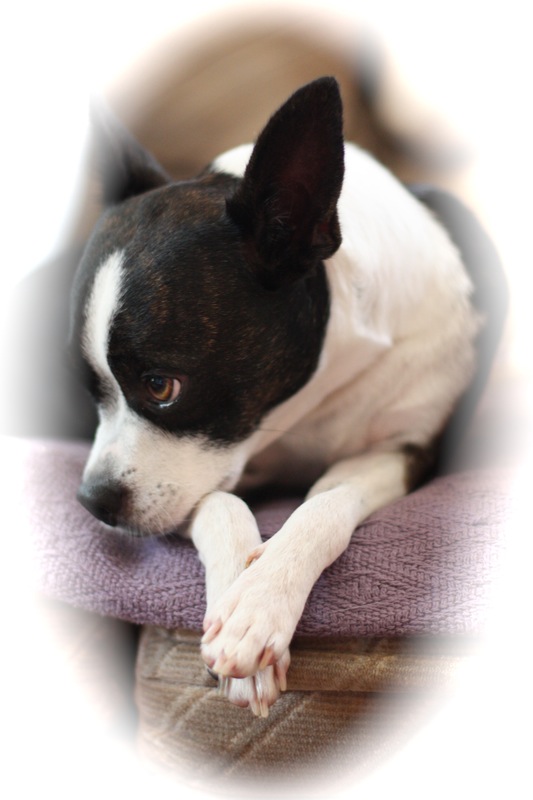 Hmmm…Maybe…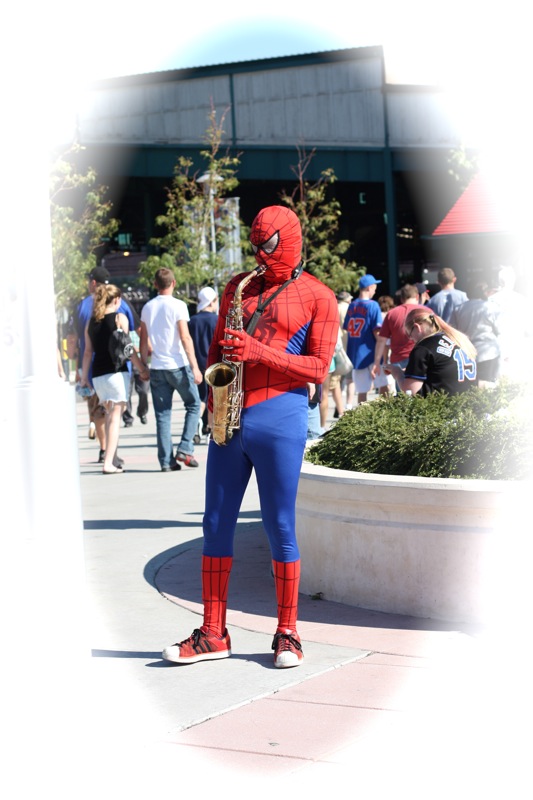 OhGodNo…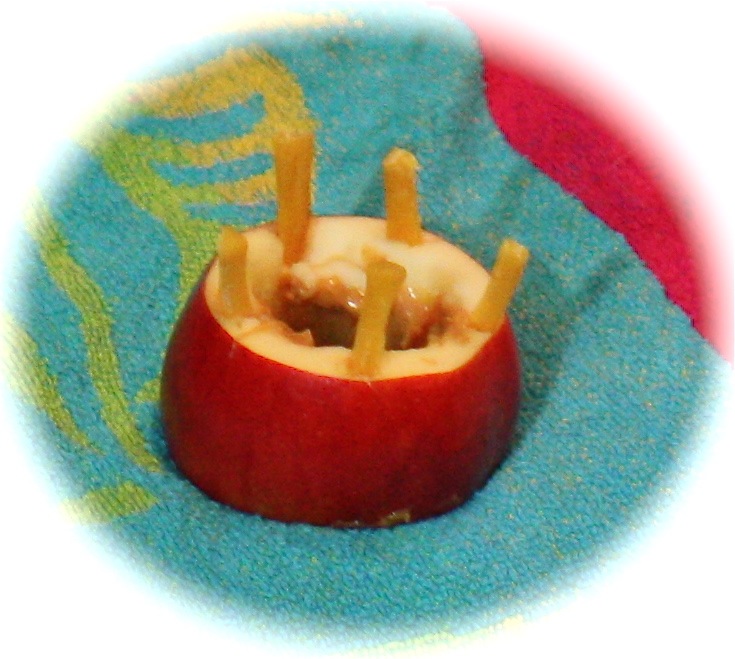 Of course!
And talk about instant gratification – within seconds, Sid's birthday wish came true!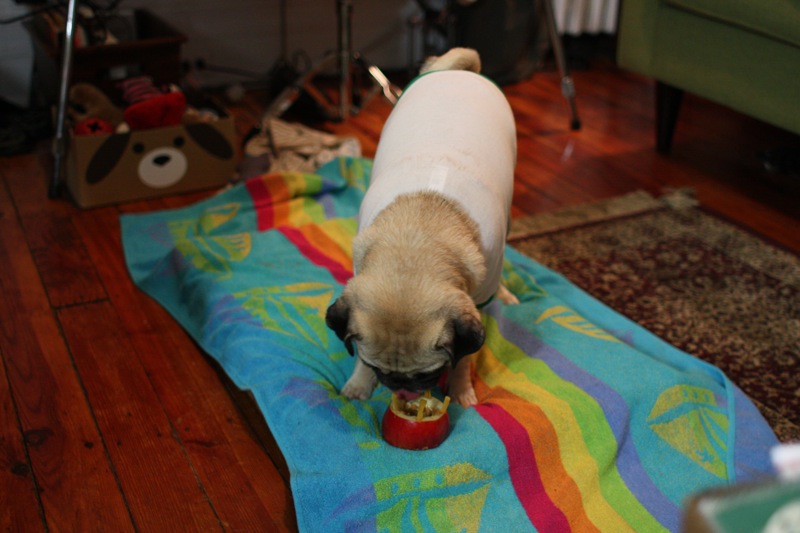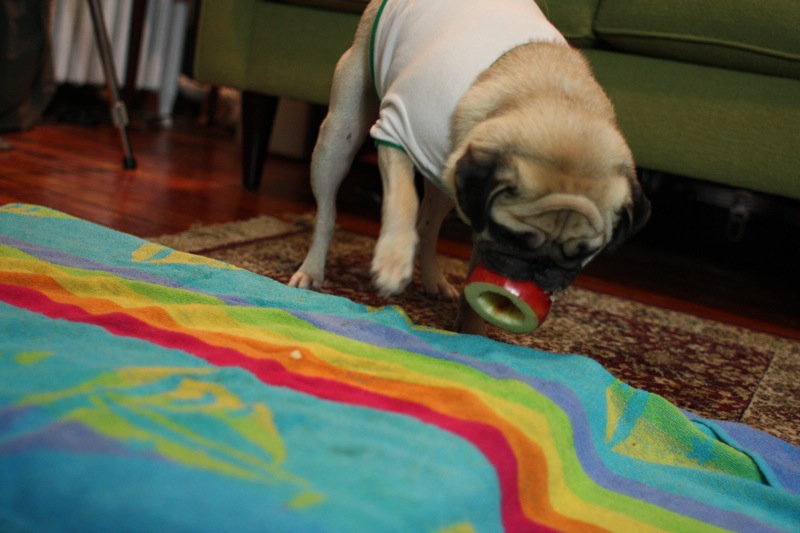 Brian, always the multi-tasker, handled the preservation of both Sid's special moment and our carpet: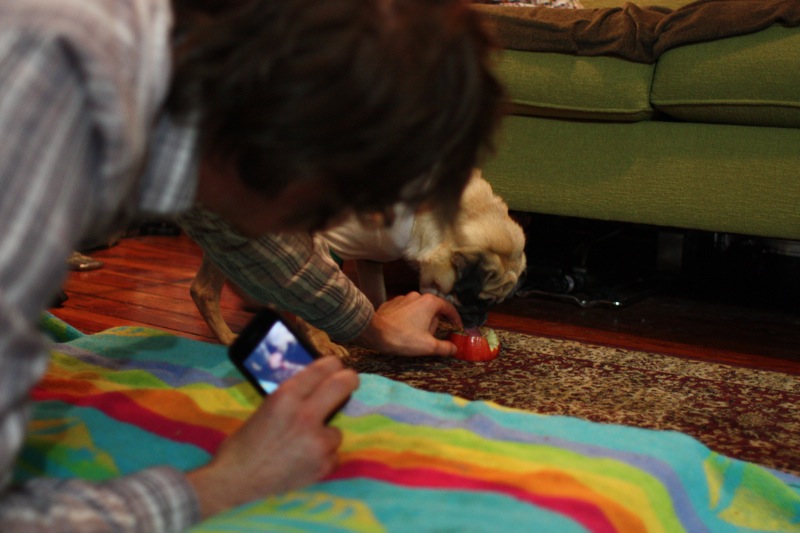 Sid devoured his "cake" in record time.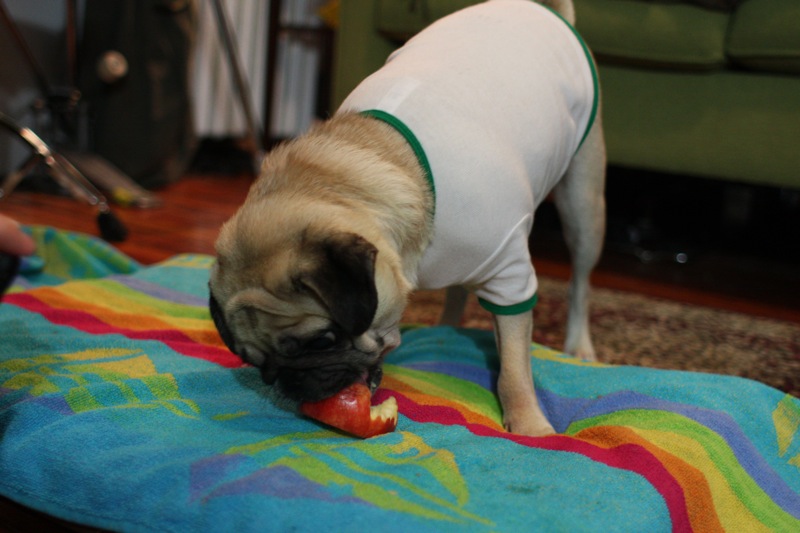 Behold, the eyes of a champion: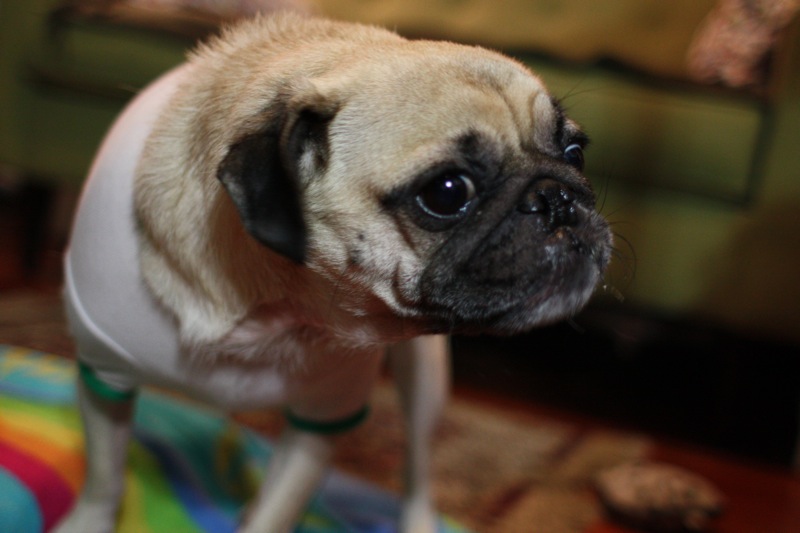 Happy Birthday, Sid!