Thank you for all the well-wishes on Sid's 12th Birthday.
His "cake" this year was more of a sculpture of mini towers of apples and carrots (two of his favorite snacks).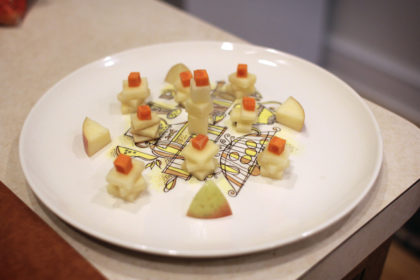 He kept a focused watch on me the whole time I was assembling it. Yes, sir, I'm making your cake as fast as I possibly can. Sheesh!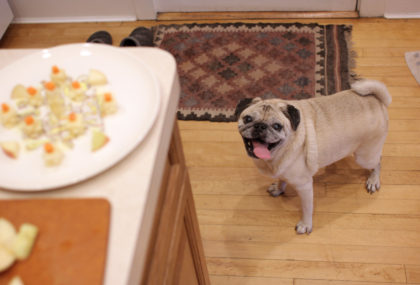 I was pretty impressed that he sat in his bed and waited for the "ok" signal before chowing down. This is not an easy feat for a treat-crazed gremlin!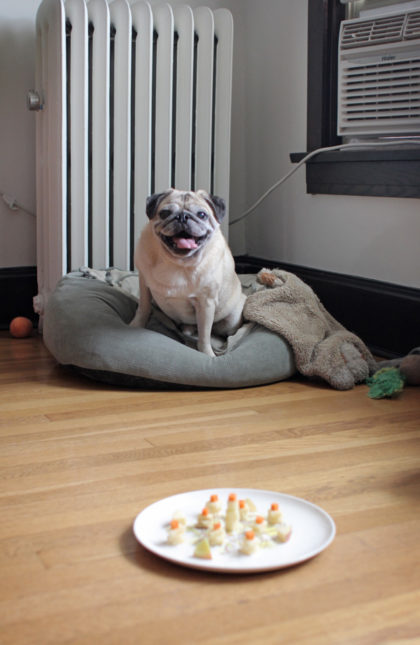 Ready, set, GO!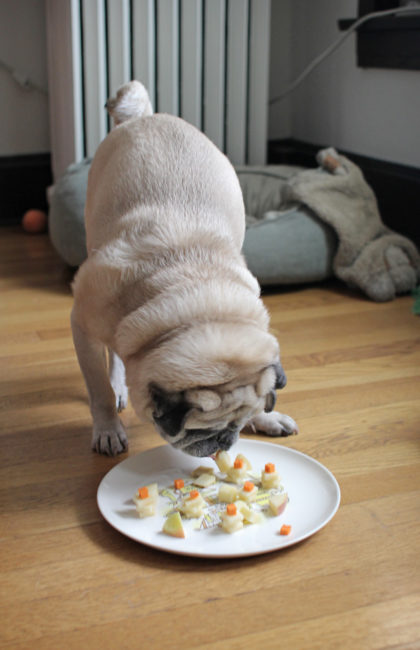 Sid ate the cake so fast I don't think he even took a breath the whole time.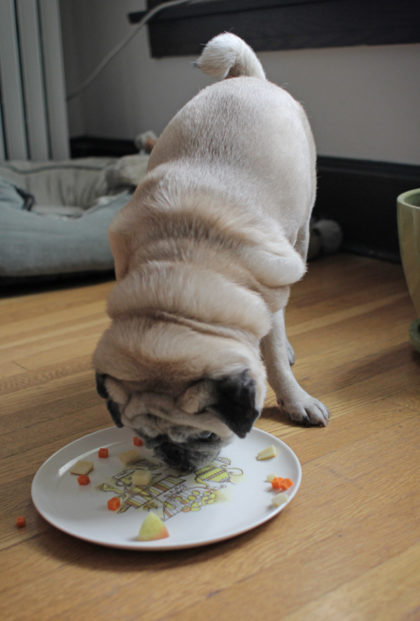 Here is one happy (and spoiled) pug! Maybe we should have cakes more often.