Bed-In
Sid read about John Lennon and Yoko Ono's famous Bed-In and now he told me he's doing the same thing. Although instead of demanding an end to war, he's demanding an end to freezing cold walks.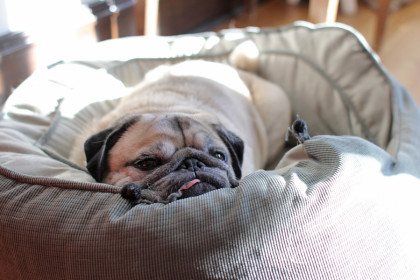 I think I'm going to join him as this is definitely one cause we can both get behind.
We hope everyone has a wonderful weekend (in bed perhaps).