It's Getting Stuffy In Here
This past weekend, two flat-faced fawn snort-beasts showed up on the doorstep of Pug Slope H.Q. They must have been brothers because they bore an uncanny resemblance to one another.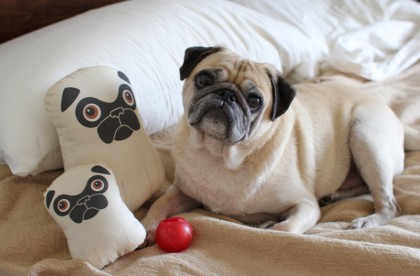 In an unusual show of generosity, Sid invited the smaller of the two pugs to play with his Wigzi ball.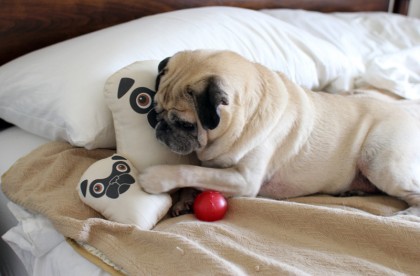 The small pug didn't respond. Sid was baffled. Sure, he had already thoroughly cleared the Wigzi's pockets of all treats and peanut butter, but still, didn't the tiny dude want to even sniff it a little? Had he never seen a toy before?!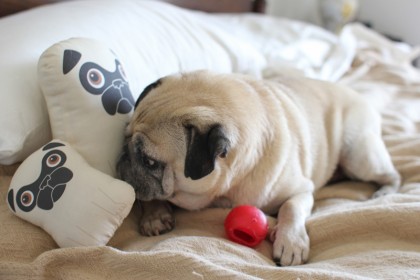 Sid tried to sniff the little guy's butt to see what was up, but the lack of any stink quickly confirmed Sid's suspicion: this non-stinking-butt guy had NO PERSONALITY WHATSOEVER.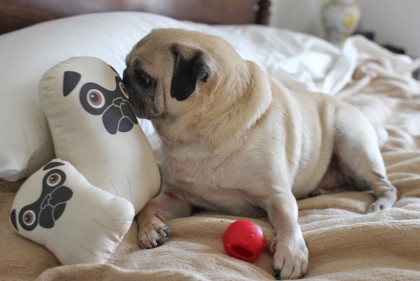 Sid's attention shifted to the bulkier big brother. Perhaps this guy had some interesting stories to tell. Perhaps he was an adventurer, a rule-breaker. Perhaps he had munched upon delicacies more scrumptious than Sid could ever imagine.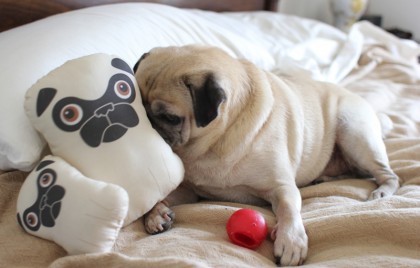 NOPE.
Sid's official conclusion was that the pair were a couple of "total duds". He then proceeded to show them the door.