Patriotic Pug Pack!
Sid was worried he'd be the only neighborhood pug at Prospect Park on July 4th.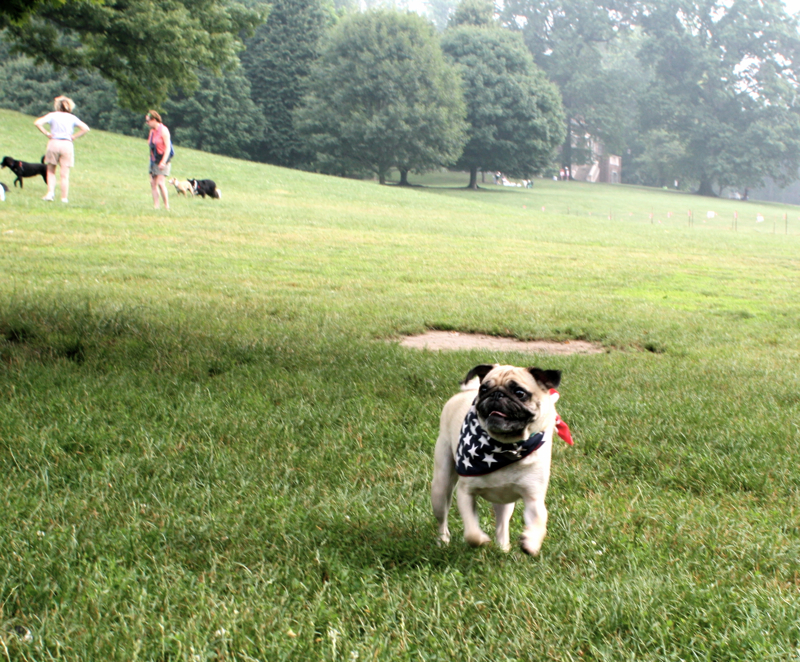 But, when we arrived at the Long Meadow for off-leash hours, there were already six – SIX! – pugs running around like maniacs in celebration of our nation's independence.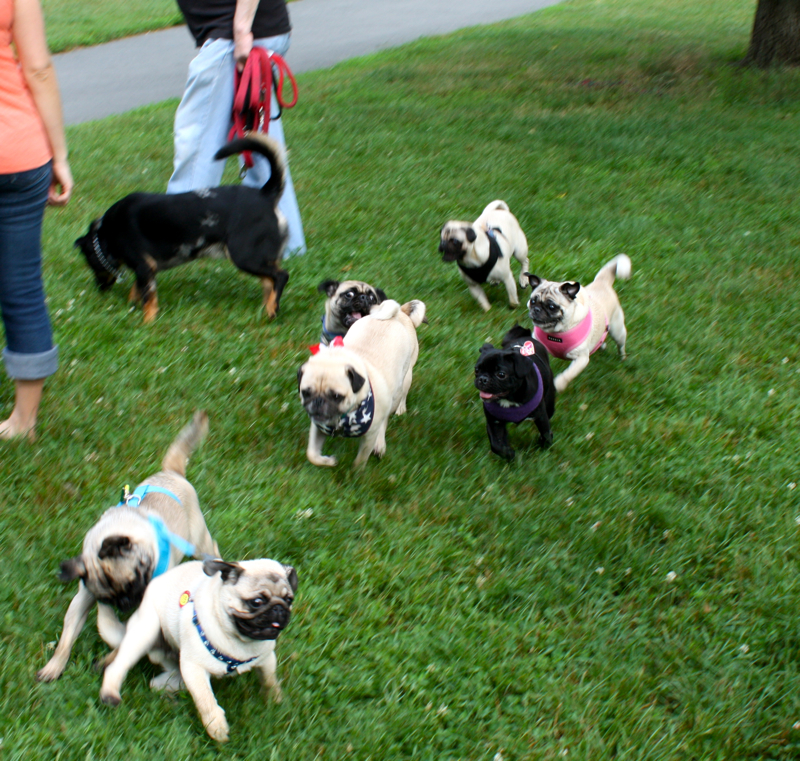 Eddie was there, leading the pack…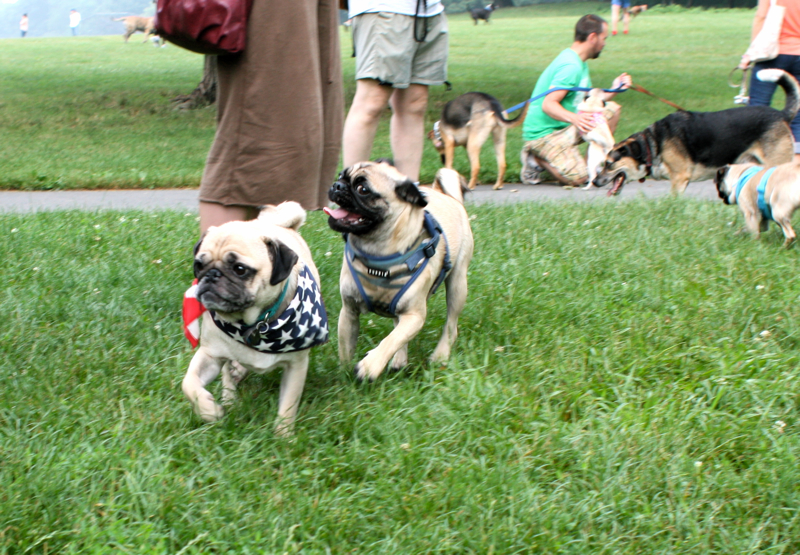 And Winston made his official off-leash hours debut!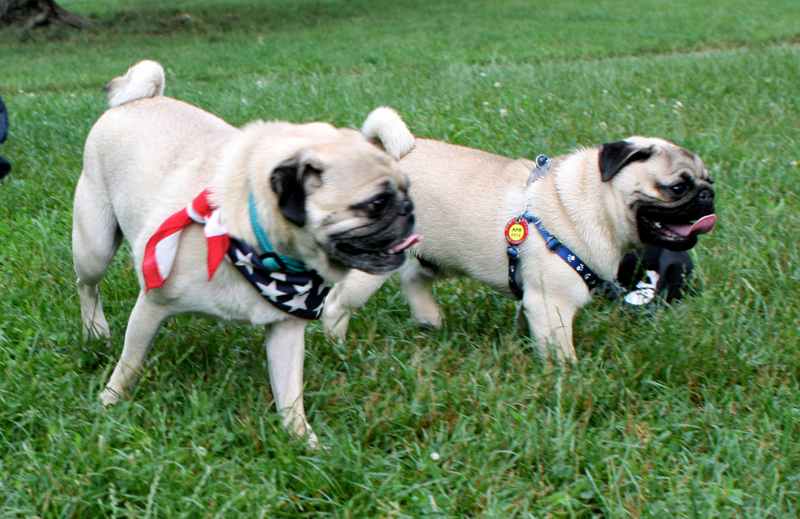 The lovely Lola couldn't get enough of Winston's puppy energy…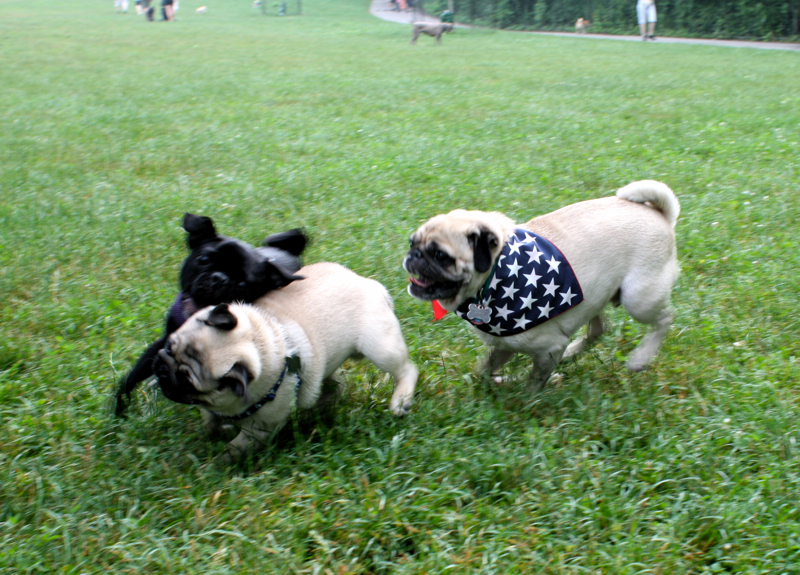 And Sid's friend Bruno brought along a new buddy…meet Pugsley!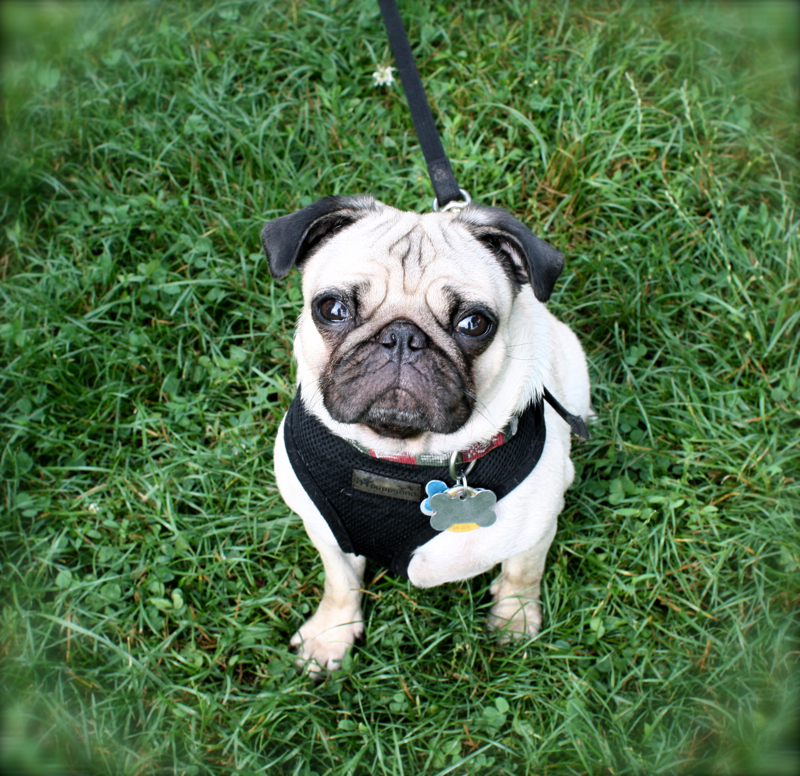 If patriotism were measured in licks, snorts, and circular high-speed chases, these pugs would be right up there with Jefferson, Washington, and Franklin.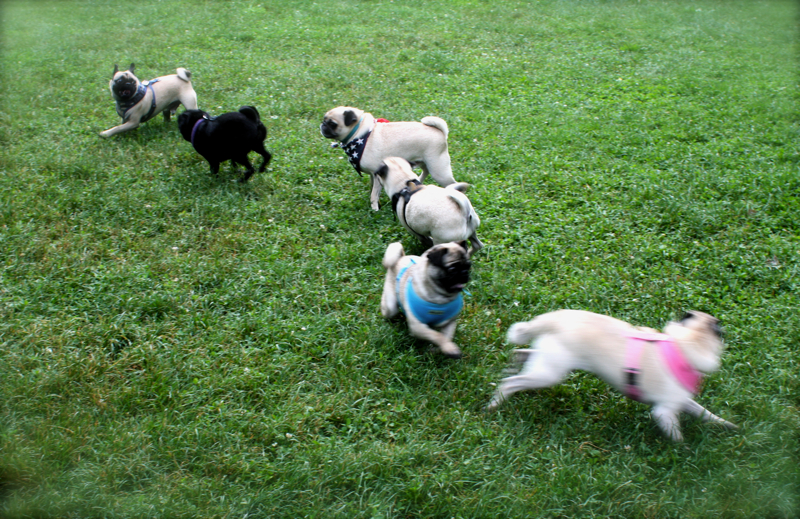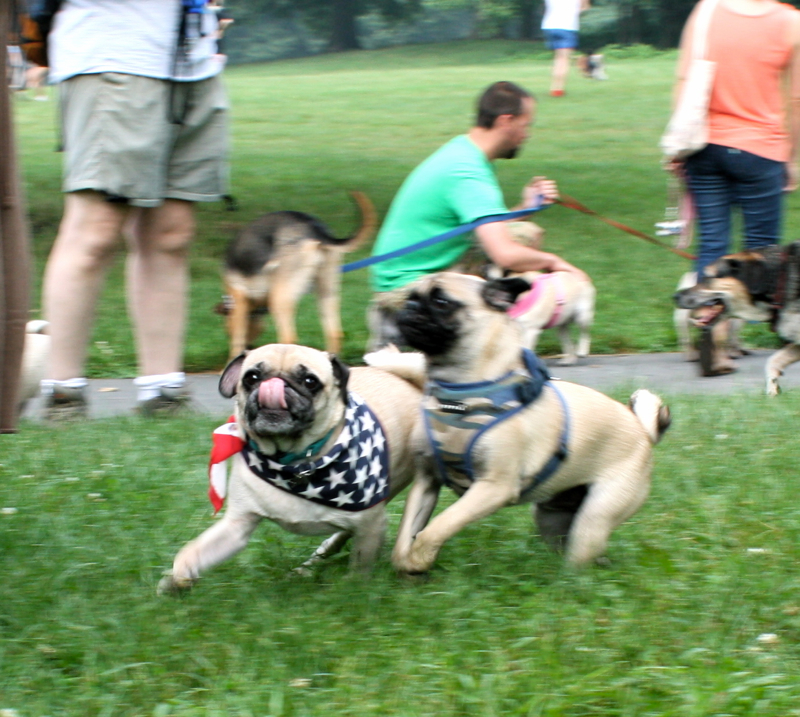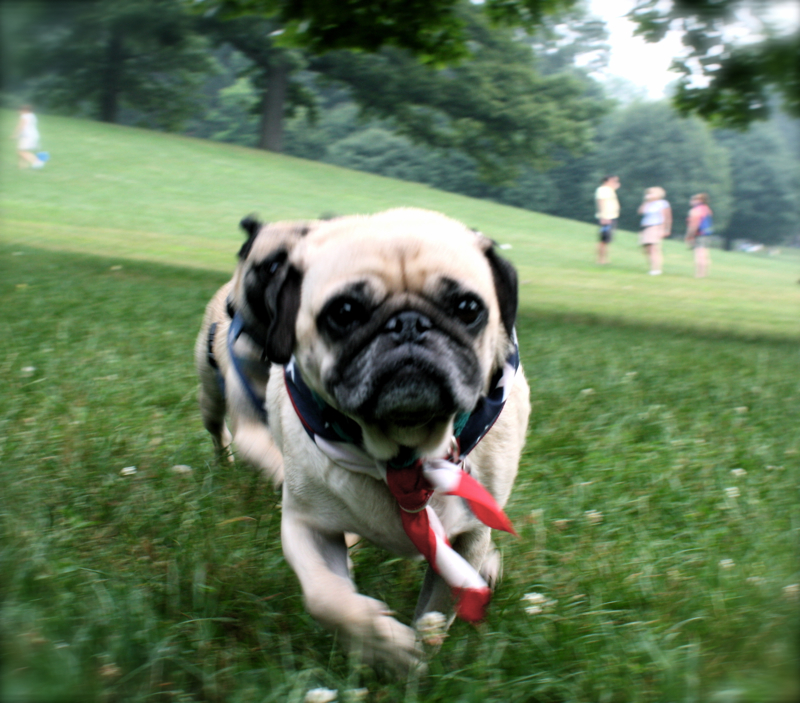 Get this pug's face on a dollar bill, stat!
Tags: Eddie, holidays, mayhem, Prospect Park, pug love, Sid, Winston