Cousin Leon
Last weekend, while Brian and Sid were lounging on the couch, I was in Fort Smith, Arkansas, visiting my beautiful goddaughter, Tabor.  She's pretty darn cute, and as you can see below, she was really happy to see me: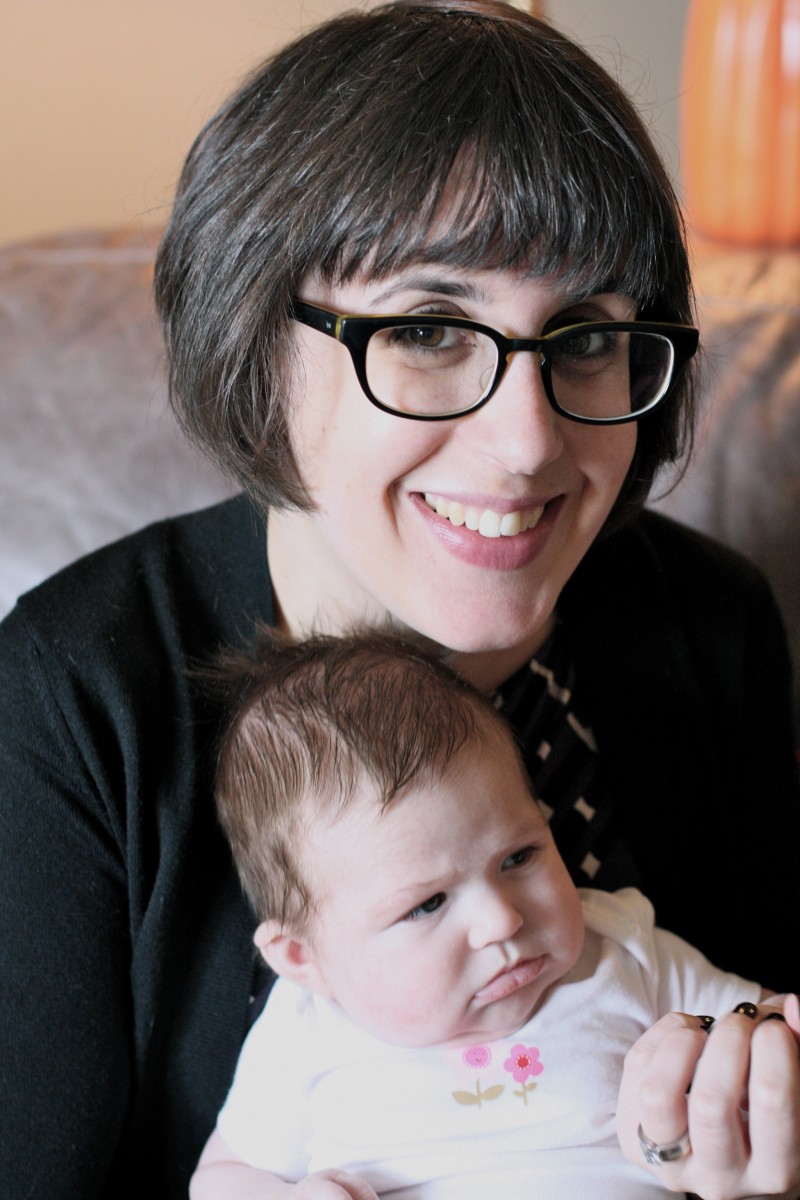 But, did I mention she has a dog?
I present to you, King Leonidas Agador Spartacus Morrison the First: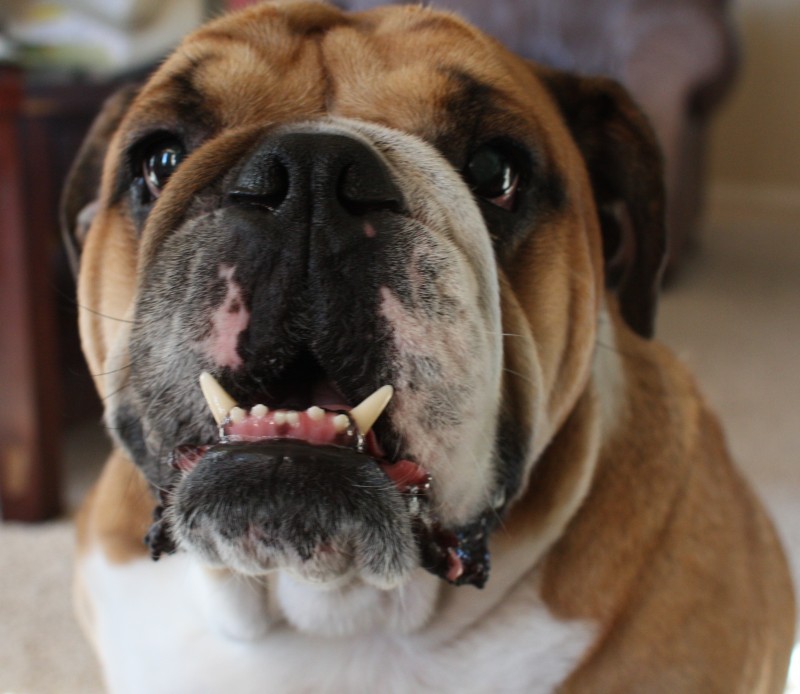 Sid calls him Cousin Leon.
Cousin Leon, an English Bulldog, is not only quite the looker-  he's also about four times the size of little Sid. Leon and I immediately hit it off, and on more than one occasion I woke up to find this 80lb beast snoring next to me on my air mattress, his giant head resting on my pillow.  It was lovely.
Here's some photos of Cousin Leon playing with his favorite old toy, a giant rubber ball: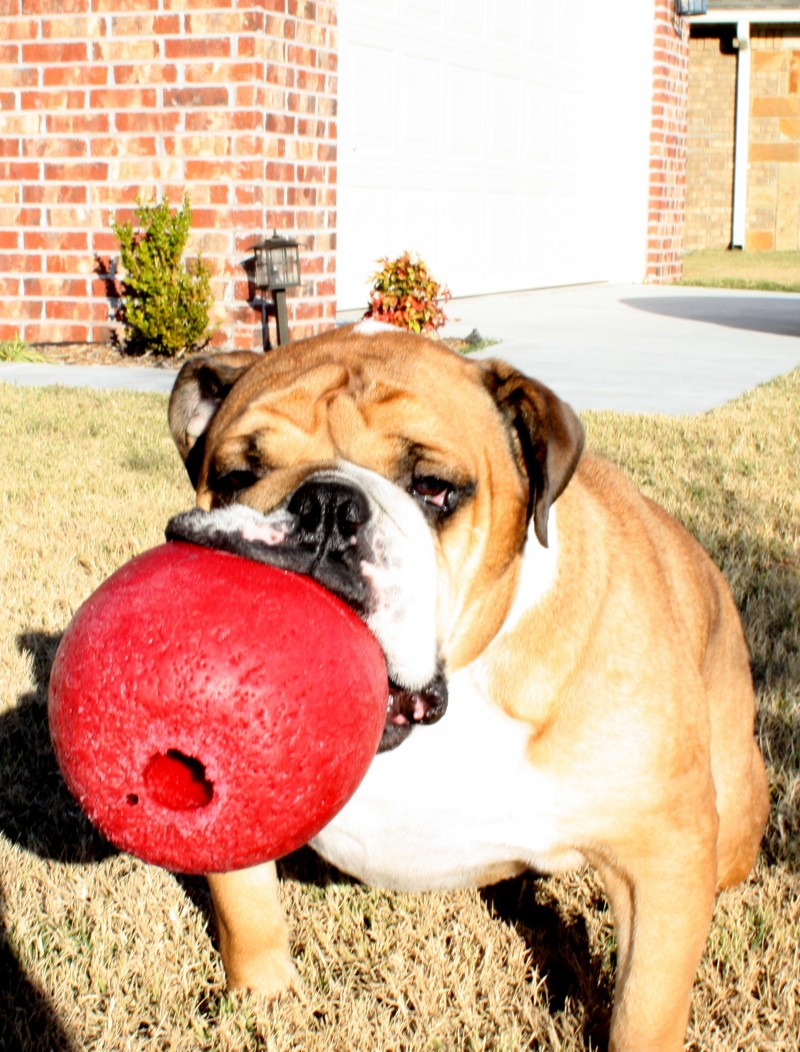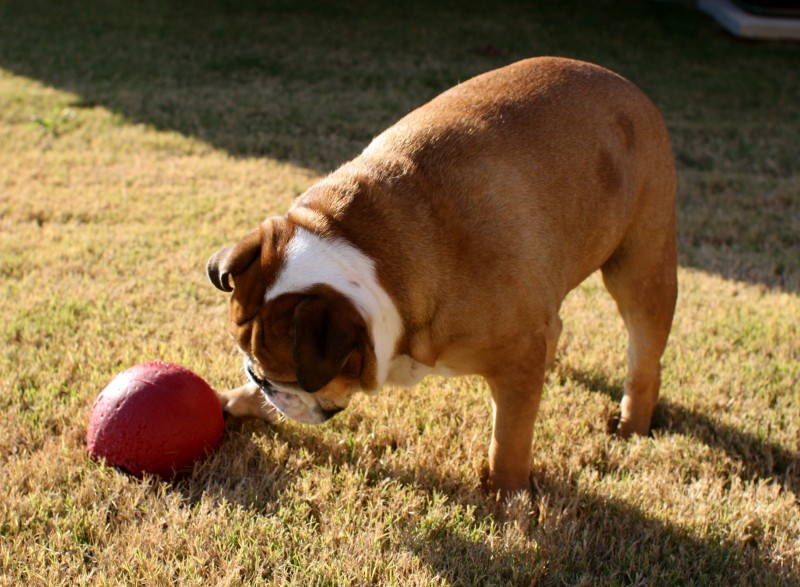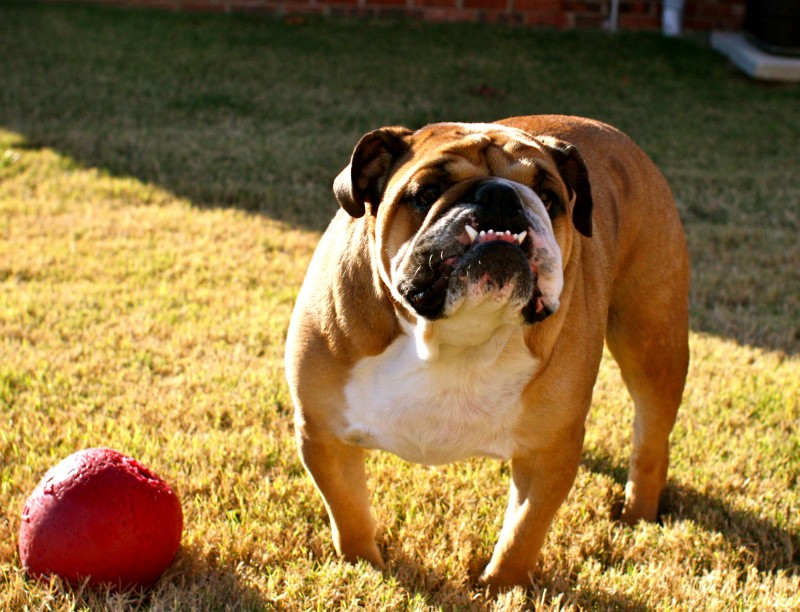 While I was in town, I bought Cousin Leon a new toy – a big ol' rubber tube with a big ol' rope knotted through it.
Well, Leon loved this new toy.  In fact, he loved it so, so much, he could only express his love for this toy through dance:
Leon, you're a star.
Tags: Cousin Leon, dancing, toys