The Boo McMuffin
In addition to the excitement of 1000 Pugs last Sunday, and Sid's Birthday Week, we've also had a special guest spending a week-long holiday here at Camp Pug Slope.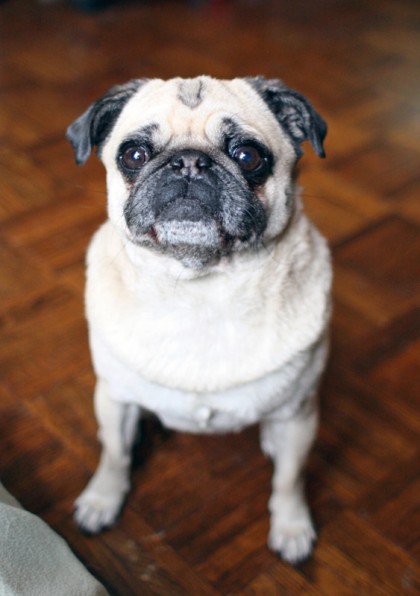 It's none other than Stella Boo McMuffin – the pint-sized sister of Eddie the Pug from San Francisco.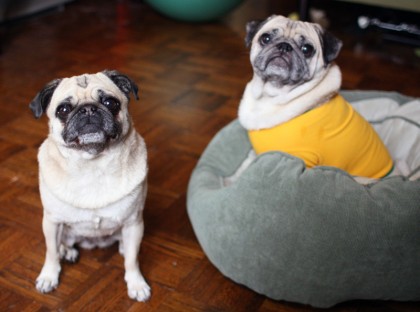 I think Sid may have met his match when it comes to "food motivation". Stella takes food VERY seriously. And coincidentally, her favorite treats are baby carrots – which you know we already have ample supply of here at PugSlope H.Q.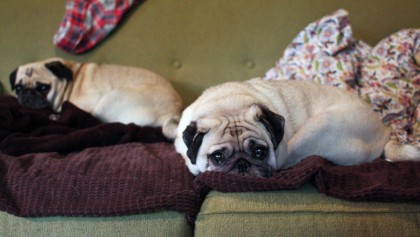 Aside from Sid being a little particular about which toys Stella can play with, and claiming her little bed as his own, they've been getting along like old fur-riends.